For those of you who don't know him, Zlatan Ibrahimovic has been one of the most successful players of the last decade. He has won league titles with over six different teams in four different countries and has well over 400 goals under his belt (or is it boots?). Football fans the world over will know of him, and people are well versed in his achievements. However, what many people may not know is that Zlatan is in fact, a black belt in Taekwondo, and as it is becoming more well known, people are speculating that it may be down to his martial art training that he is so focused and skillful on the pitch.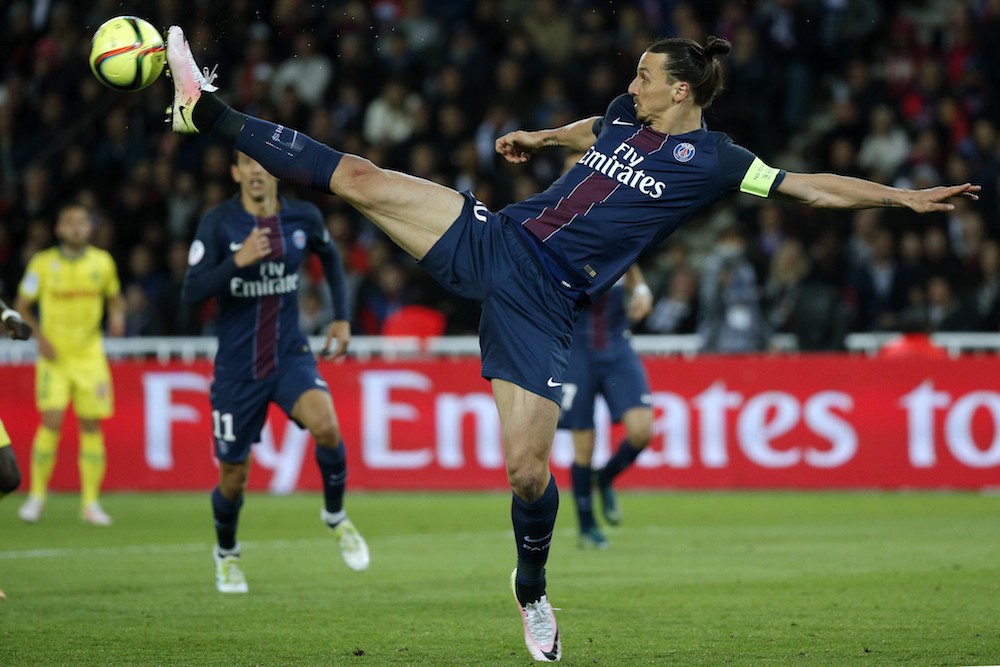 Zlatan is no stranger to fancy, martial art style goals, and kicks that seem to be taken straight out of Shaolin Soccer. His remarkable bicycle kick for Sweden against England in 2012, or his volley, branded the Kung Fu Volley, for PSG against Monaco in 2014.
Just check this out:
The story goes that Zlatan actually was a lot more skilled at martial arts than he was football at one time. At the age of 17, he already earned his black belt in Taekwondo in the country he grew up in, Sweden. Although somewhat out of practice given his dedication to Football no doubt, many suggest that Zlatan has developed a somewhat unique skill set that he brings to the pitch.
According to Tony Strudwick, Manchester United's Head of Performance who has seen Zlatan play and fight up close and personal has said that "Zlatan is very strong on mixed martial arts – you certainly wouldn't want to take him on." Powerful words!
As it happens, Tony actually introduced Taekwondo to the team at just about the same time as Zlatan joined the team – and was obviously shocked to learn the footballer was almost a better fighter than he was! So much so that he had to bring in Andrew Deer, a former European Championship Taekwondo bronze medalist to teach the team about kicks, jumps, and spins.
Go back and watch that clip again where Zlatan flips and kicks the ball into the net, surprising everyone. If you notice, not only was his back turned to the goal at the time but that his foot seemed to reach higher than his head. At 6' 5" tall, that's not mean feat (or is it feet?).
If he only scored goals like that on rare occasions, we may be stretching to say that he relies on his martial arts to perform well on the pitch, but because that's how he scores goals ALL THE TIME, we can't help but draw the lines between his black belt and his football boots. Anyone wanting to emulate the Swedish striker by adding unconventional elements to their game could benefit from a spell studying martial arts it seems.