The Matrix was a documentary and dodging bullets is real. We know this because some martial arts masters swear by using bullet time, you can fight and dodge anything. Just look at Tai Chi – what do you think that is? (We'll let you into a little secret, its bullet time slowed down, but you didn't hear it from us.)
So before Agent Smith comes in and pulls our plugs, we thought we would share with you our secrets on exactly how to dodge a bullet using your martial art skills. Although everything in here is totally legit, we take no responsibility for you if you go into the garden and get your friend to shoot at you and you get shot – you have been warned.
Improve your reaction time
To dodge a bullet, you need to practice getting your reaction times to a speed which is comparable to an average house fly. How many times have you shot at that bastard and it's still alive? Exactly, they know what's down. To do this, you need to practice jumping or dodging as soon as you hear a bang. Hone in on your boxing sways and dodge each bang with the same care and velocity you do in the ring and you'll be fine. To save on bullets and avoid being shot, get your friend to bash the table with a sandal.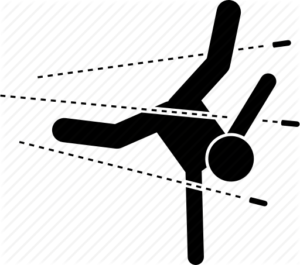 c
Start dodging normal things
Raindrops, bird shit and your mother-in-law are just a few things you can start dodging to help improve your dodging ability. The bigger the object, the better, so even your mom could be a good choice. Even if it's moving towards you rapidly, there should be some way that you can get the hint to move. There are many other requirements too, but since we're talking about bullets, let's focus in more.
Avoid automatic rifles
There are hundreds of gun varieties out there. M16, AK-47s, Glocks and even James Bond's Walther PPK are good (or maybe bad) gun types to practice with, although we advise against automatic guns to start with as there are too many bullets to dodge in a row and you'll probably pull a muscle in your back. Only those trained in MMA can take a pounding from multiple fists in a row, which will give u an advantage when dealing with a stream of bullets, but we still don't recommend starting with an automatic, just in case. If you want to start off really basic, we hear that Nerf Guns are a good choice, but as the bullets are made of foam, many find the lack of risk boring and swap it out for a M1911.
Keep an eye on the ball (or bullet)
Dodging something that is moving that fast can be hard, so we suggest you keep your eye on the bullet. Use those quick reflexes you've used in Muay Thai to react in time and perform a jump to get out of the way. Also, keeping an eye on the bullet gives you a head start because if you only hear it, the speed of sound (343 m/s) is just a fraction slower than the bullet itself (750 m/s) so the delay may kill you.
So far, we have dodged a good 48 bullets so far and counting. If you don't believe us, check out this clip of us dressed as Keanu Reeves at a recent comic-con dodging a load of bullets in bullet time. The video is legit too, so no 'fake news' comments ok?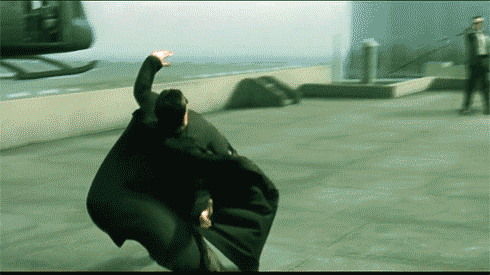 Another way to dodge a bullet is to dump that crazy-ass girlfriend before it's too late. Just sayin'.