This question may sound a bit strange. Sure, there are many other nationalities who are equally good at wrestling, but we have seen a large proportion of wrestlers coming from the Iranian area who are all just incredible, such as Ezzatollah Akbari, Behnam Ehsanpour and Hassan Rahimi. It sounds a bit like asking why Japanese are so good at Karate, but there is some merit to questions like these, so hear us out.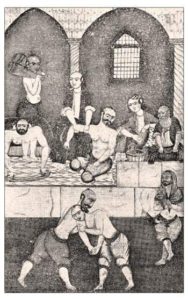 Wrestling has been the favorite sport and martial art of Iranians for thousands of years. Historically, it would be better to describe it as Greco-Roman, as during times gone past, the nation of Iran as we know it today was yet to be established. Saying that, the 'Iranian' people played a large role in developing the tradition that would eventually evolve into wrestling. It was almost like the sport was born from the blood and sweat of Iranians mixing with the blood and sweat of the Romans.
In Persian times, Pahlavan (sportsmen or fighters) were like folk heroes, patrons of virtue and power. With no centralized control, these Pahlavan often were the law keepers, protecting the weak and punishing criminals. It was only until the 20th century that these Pahlavan slowly transformed into the wrestlers we see today, much because of the fact that their services were no longer required after the introduction of military and police to a land far more organized and maintained than ever before.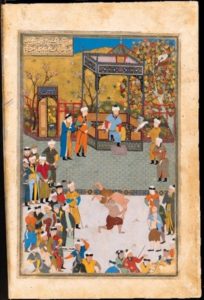 One of the first and most honored 'modern wrestler' was Gholamreza Takhti. Rising from amateur clubs to the highest international honors, this man was seen as one of the most loved and popular 'Pahlavans' of his generation. Showing similar characteristics as the now ancient Pahlavans, he showed great integrity, charity and sportsmanship. To this day, he is known as Jahan Pahlavan, and his legend inspired thousands of others for follow in his footsteps.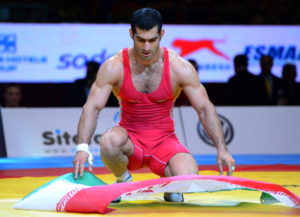 Today, wrestling is a true Iranian sport. In a country where the majority of people are poor, wrestling is a relatively easy and inexpensive sport to get involved in, and given the decades of war that have plagued the region, it make sense that people are training hard, preparing for the next surprise attack.