Did you hear Jet Lee is currently hospitalised?! If you don't, but have a great love for this martial arts superstar, you may want to read this and find out what the hell has happened to our favourite big screen fighter of all time.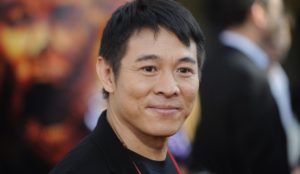 Hollywood icon Jet Li Lianjie who has starred in more movies than we have time to list revealed five years ago that he has been suffering from hyperthyroidism. For years, the actor has hidden from public view, supposedly trying to improve his health. However, people are now shocked to see recent photos of Li showing just the extend as to which hyperthyroidism and spinal problems have affected him.
Last year, the 55 year old Beijing-born actor spoke out about his illness at a One Foundation charity dinner in China. It was only then that we heard the story about how he was diagnosed with an overactive thyroid in 2010 and that despite taking medicine to help control the illness, it kept coming back. In 2013 Li was strongly advised to stop making martial arts movies otherwise he'd end up in a wheelchair in no time.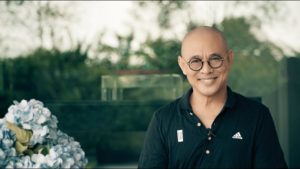 However, Li did admit that he was no martial arts superstar, but just a regular guy who is able to get just as sick as the next person. At the same charity dinner, he said that "I'm just a regular guy. I'm not Wong Fei-hung. I'm not Huo Yuanjia [kung fu heroes he has portrayed on film]. I'm just like you."
Hyperthyroidism changes a person's metabolism and heart rate, often affecting the way they look as the body focuses its energy to other parts of the body. At the talk, Li said that his strong faith in buddhism and meditation would help stabilize his condition.
However, a recently leaked photo of him begs to differ, and we are all devastated. The photo of Li was taken in Tibet and instantly went viral with many people concerned for his overall well-being. People were commenting things like "I can't even recognise him", "he looks like an old man" and "his movies were great, it is so sad he is suffering from this illness."
Li has been making films since the late 70s when he made his debut big screen appearance in Shaolin Temple. At age 18, Li suffered his first major injury where he tore his knee, undergoing a seven-and-a-half hour surgery and a long recovery. At 23, he suffered a serious back injury. Today, he is paying for his misfortune further in the two most devastating ways – his poor health and not being able to act anymore.
We can all agree that Li does not deserve such a illness, and we all hope and pray that he recovers soon and his life improves. Thankfully he is set to appear in the live-action take on Disney's Mulan, so maybe he is using his new 'old man' look to get cast in roles he never had the chance to before – fair play to you Li, we wish you all the best!