Two men who attacked a young woman have been served poetic justice as they are fought off by some brown belt karate.
On a chilly night, 29 year old Kelly Soutar headed home from a night on the town with some friends when two nasty pieces of work approached her from behind. Seconds later, she was assaulted by two men who have been identified as 59 year old Shehab Smekramuddin and 28 year old Mohammad Islam.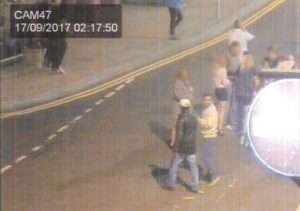 What the attackers didn't realise was, Kelly is self-defense ready and soon served them both a knuckle sandwich or two as her karate training kicked in. Headbutts, punches and kicks were thrown and she even admitted to the court that she kicked one in the balls – fair play!
CCTV footage of the incident shows the two men lurking outside the nightclub, staring at Kelly before they began to follow her walking home. The local CCTV followed Kelly and saw that she soon became aware that she was being followed and thought she had given them the slip, however the two dirtbags relentlessly continued. A while later, Kelly was jumped by the men, with Islam approaching her outside a park close to her home and Smekramuddin jumping over a wall to grab her.
For Kelly, her attack was in pure self-defense, and when she had the opportunity to run, by god did she leg it. Thanks to the British police, the two men were soon identified and arrested on suspicion of attempted bodily harm and sexual assault.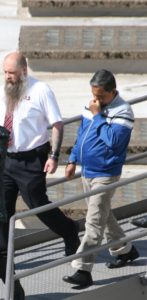 The two men were found to be illegal immigrants. When questioned by police they claimed to be political refugees.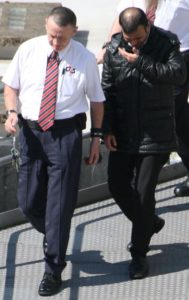 They were jailed for three years each.
Speaking outside court, Kelly said that  "The younger one came towards me and I kneed him in the groin. When he came towards me again, I punched him in the face. At that point, the guy who was holding me pushed me to the ground so I was flat on my stomach and the other one had come in and was breathing on my head. I lifted my head. I don't know which of the two I connected with but I just struggled. We have been taught self-defence in class, especially if you are down on the ground. Muscle memory took over and my body reacted on its own. I managed to dislodge the guy off my back and, as soon as he was off balance, I pushed him away and just ran."
Kelly is due to compete in the WUKF World Karate Championships in Dundee next month. The irony of the story is that Kelly was wearing her karate club hoodie. Maybe if these men weren't so stupid, they may have backed off. Sadly Kelly is still reliving that moment and often suffers panic attacks and still struggles to go out alone.
What men like this need to realise is that shit like this just doesn't stand. Nowhere in our world is this action acceptable, and even those who are trained and lucky enough to use self-defense to escape a fate not worth imagining, the damage can still be too much.