Kickboxing and Muay Thai are often used interchangeably, because of how they share various techniques and moves. However, the two are actually quite different in a variety of ways! It's important to know about the nuances of the style you train in, so if you thought that the two are the same – here is how they're different.
First off, kickboxing isn't a specific style, but rather a collection of styles that are often based in both Muay Thai and Karate. Kickboxing started in Japan in the 60s and evolved in America in the 70s. At first, it incorporated the two disciplines mentioned above, and then slowly acquired BJJ, wrestling, and other styles. Kickboxing primarily refers to full contact sports that make use of punches and kick strikes.
Meanwhile, Muay Thai comes from the 16th century, originating in the martial arts used during the war between the Burmese and Siamese kingdoms. It's referred to as the "Science of Eight Limbs" because unlike kickboxing, Muay Thai allows the use of not only punches and kicks, but elbow and knee strikes as well. It also makes use of clinch work, in which you control your opponent's upper body with your arms, to restrict their position and land your strikes more reliably, or to perform a throw or grapple.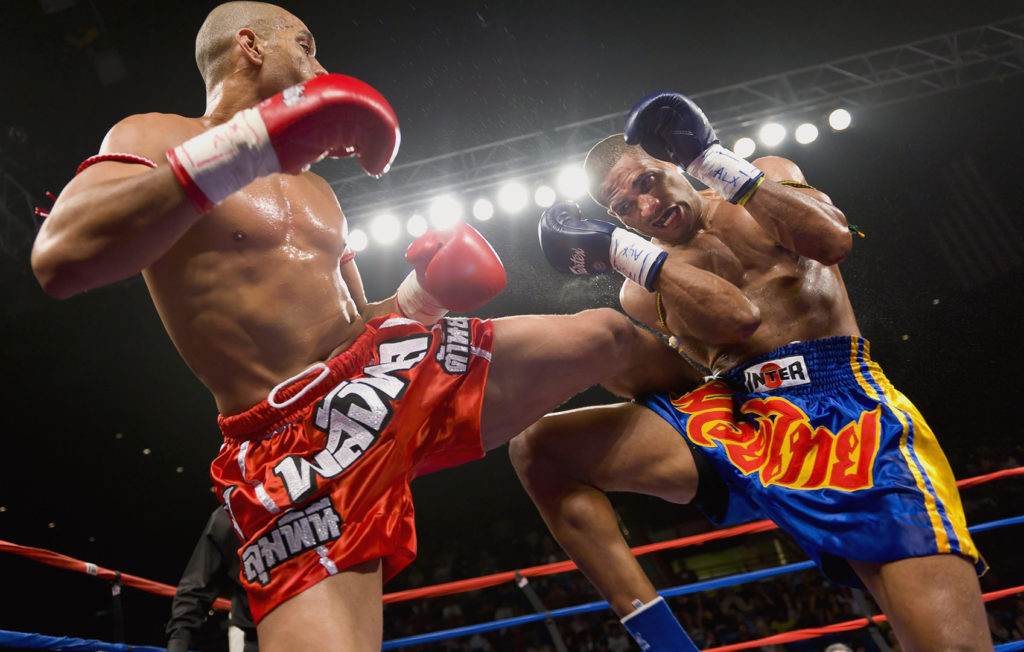 Kickboxing features more elaborate kicking styles than Muay Thai, thanks to its karate heritage. You'll see axe kicks and spinning kicks in many kickboxing matches. Meanwhile, Muay Thai makes extensive use of devastating leg kicks – you'll see this a lot in MMA matches by fighters who've studied Muay Thai techniques, such as Jose Aldo.
Finally, kickboxing is known to have a variety of rulesets and styles, with different sets of allowed moves. Muay Thai is relatively more freeform in that regard.
These two sports have subtle but crucial differences, and choosing which to use is a matter of optimizing what kind of fighter you want to be. Don't mix them up, or you could be making a vital mistake in the ring!
Have you looked at matches between kickboxers and Muay Thai experts? Is the difference noticeable?