What's scarier than an MMA fighter? You guessed – two of them. That's what makes MMA couples so awesome – two formidable fighters in a relationship makes for one heck of a concentration of power. At the same time, it's kind of… cute? After all, MMA fighters in a relationship have the same goals, and definitely spend a lot of time together training in their shared passion. So, scary AND cute – a killer combination, no doubt! Here are 3 of the most loved couples in mixed martial arts: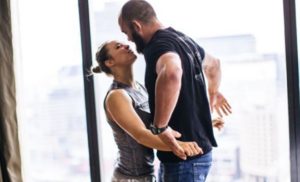 Travis Browne and Ronda Rousey
Ronda's a celebrated Women's MMA fighter who once spent an average of 179 seconds in the Octagon before defeating her opponents. Her career has been on a break as of late, due to successive losses to Holly Holm and Amanda Nunes, but she's found happiness in fellow fighter Travis Browne, a rising UFC heavyweight star who is currently #10 in his division. Browne and Rousey announced that they were engaged on April 20, 2017, with Browne having proposed to Rousey in New Zealand, right next to a waterfall.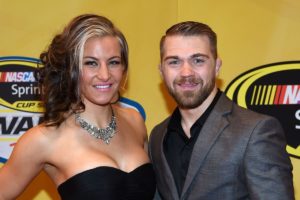 Bryan Caraway and Miesha Tate
One's the #4 UFC bantamweight. The other is a former UFC women's bantamweight champion. Sounds like a great setup for Bryan Caraway and Miesha Tate, two big names in the sport. But did you know that they actually met as trainer and student? They both attended Central Washington University, where Caraway had started an MMA club. That trainer-student relationship blossomed into romance not long after, and Tate says that Caraway taught her everything she knows. Clearly, that's a lot, because she tore up Strikeforce and later on, the UFC, before finally making it big in 2016 and landing the bantamweight title.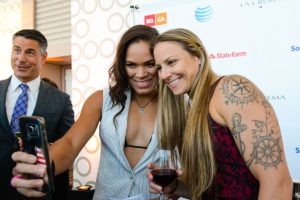 Amanda Nunes and Nina Ansaroff
Nina Ansaroff's UFC career was at 0-2 earlier this year. The strawweight fighter had been trying for 3 years to make it. But she won the fight against Jocelyn Jones-Lybarger on January 15, 2017, thanks to the inspiring force of her girlfriend, reigning bantamweight champion Amanda Nunes. The two have been together for about five years now.
If you want to be just as powerful and practice MMA yourself, click here to find out more!
These MMA couples have combined their love for the sport with their love for each other. Would you train in MMA with your partner?