Anderson Silva, Jose Aldo, and Jon Jones – some of the greatest MMA fighters around make use of the so-called "Science of Eight Limbs" to devastating effect in the Octagon. What makes Muay Thai so attractive to fighters, that the best among them are well-trained in this discipline? Let's have a look at some of the factors involved here.
Huge Quantity of Striking Tools
The name "Science of Eight Limbs" refers to how Muay Thai instructs practitioners on the use of their two arms and two legs, as well as both their elbows and knees to deliver powerful attacks. Also utilized to maximum effect in Muay Thai is the power of the "clinch," where you control your opponent's position or set them up for a strike by holding their upper body with your arms.
Effective in Standup Fighting
Muay Thai is extremely effective for standup fighting, with various techniques you can use until the fight is taken to the ground. From powerful strikes to devastating, immobilizing leg kicks, Muay Thai can really wear an opponent down!
Easy to Learn
Muay Thai is well-known for its simplicity and practicality, which makes it an ideal part of an MMA fighter's training regimen, especially because they have to juggle a variety of different disciplines.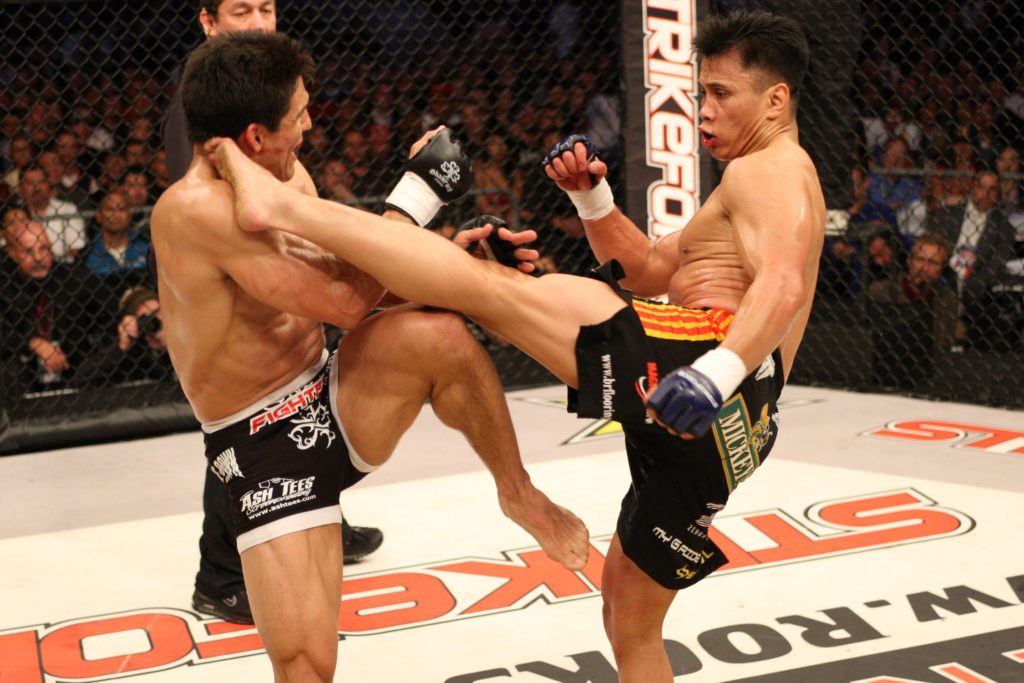 It's One of the Foundations of MMA Training
We mentioned some of the best fighters in the world having Muay Thai as part of their arsenal, and indeed, thanks to its versatility, it's part of the foundational mixed martial arts training that any fighter goes through when starting off.
An Effective Self-defense Style
Few martial arts are actually practical for self-defense in real-world scenarios. Muay Thai is among these select few, teaching not only blows to weak points, but locks, submissions, and using an opponent's size and power against them. As MMA has fewer rules and more unpredictability than other styles, knowing how to adapt to a "real" fight is a valuable skill, and Muay Thai teaches that well.
Do you use Muay Thai in your training?