Manny Pacquiao is yet to step away from the ring after he told reporters he believes he can continue boxing for at least another year, even after his scheduled fight against WBA welterweight world champion Lucas Matthysse in Kuala Lumpur.
Talking to reporters, the bravado of Pacquiao was on full show as he said that this would "definitely not be my last fight" and with a sense of national pride said that "I want my last fight to be in the Philippines."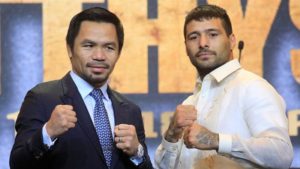 Although aware that he is reaching retirement age, the 39-year-old Filipino and former eight-division world champion has returned to action in KL, his first fight since losing to Jeff Horn in Brisbane last July. He has also lost four of his last nine encounters, raising speculation whether this fight is a good decision or not.
Many discussions have arisen asking whether Pacquiao should indeed retire, but as he is widely regarded as one of the greatest boxers of all time, with a large following both home and abroad, he is unlikely to step down just yet.
Despite Matthysse's aggressive fighting style, Pacquiao seems semi-confident that he will be able to win the battle by attacking head on, but didn't want to jump the gun. Pacquiao, with his 59-7-2 record said that there will be no running or dancing in the ring, just plain toe-to-toe fighting.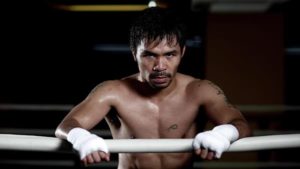 Matthysse told reporters that he will defend his title to the death. "Sure, Manny has won so many titles, I only won one title," he said. "I am not about to give it up. I will die for it if I have to."
It should be a good show if we are lucky!
Over the last year, Pacquiao has taken time out of Boxing to focus on his career as a politician after he was elected in as senator in his homeland.