The UK's best version of a white Bruce Lee, known as Scott Adkins, is returning to his home town of Birmingham as the star guest of the Fighting Spirit Film Festival.
The Brummie Bruce Lee will take part in a Q and A for his latest action movie, Accident Man, which has already hit the screens in the UK on April 16. The movie is all-British made, and shows some similarities to the Marvel movies, but in a very English way.
Brummie Batman? Northern James Bond? Whatever you want to call him, Adkins is starting as Mike Fallon, an expert hit-man that uses accidents to kill the targets he is given. The movie itself has taken heavily from a 1990s comic book called Accident Man which follows a similar story and was a favorite of Adkins in his youth.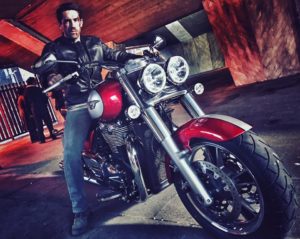 It was a dream project and I wanted it to be British so that we could keep what I liked about the comic without it looking like an [American-style] comic film," says Adkins, who has had his fair share of accidents in his time so knows how to play the role well. The movie follows Fallon as he hunts for his wife's killer, which he suspects to be one of his fellow assassins, which go by names as terrible as Carnage Cliff, Mick&Mack, Jane the Ripper and Poison Pete.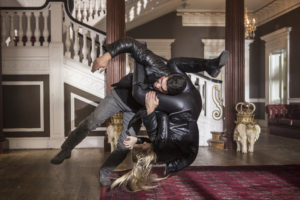 Last starring in Doctor Strange, Adkins is taking his acting career to new heights by playing the lead role of his own movie, however his daughter Carmel will have to wait a few more years before she can watch it, aged only seven.
Although we have yet to see the movie ourselves, the premise is a good one, but the graphics suggest a tacky element that we just can't ignore. Let's hope that Accident Man Adkins doesn't feel that this movie was a real accident, man.