Sergio Robalo, an expert jiu-jitsu fighter and a black belt instructor, shattered a man's jaw because he was unhappy with his student's work ethic in a martial arts class has been jailed for two years. Robalo lost his temper with Graham Jenkins because he thought the student was slacking off during a training session in August 2013.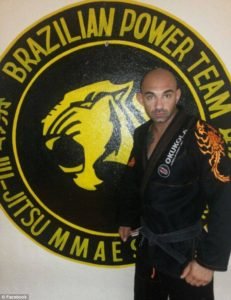 The pair clashed during class when they were sparring but Portuguese national Robalo then carried the duel off the mat.
As Jenkins was getting changed, the instructor smashed him in the face, breaking the student's jaw.
Now the 34-year-old, who was sentenced to seven-and-a-half years in prison in 2016 for a robbery in his homeland, has been slapped with another two years behind bars.
Robalo pleaded guilty at the Stoke-on-Trent Crown Court to inflicting grievous bodily harm in the unprovoked attack.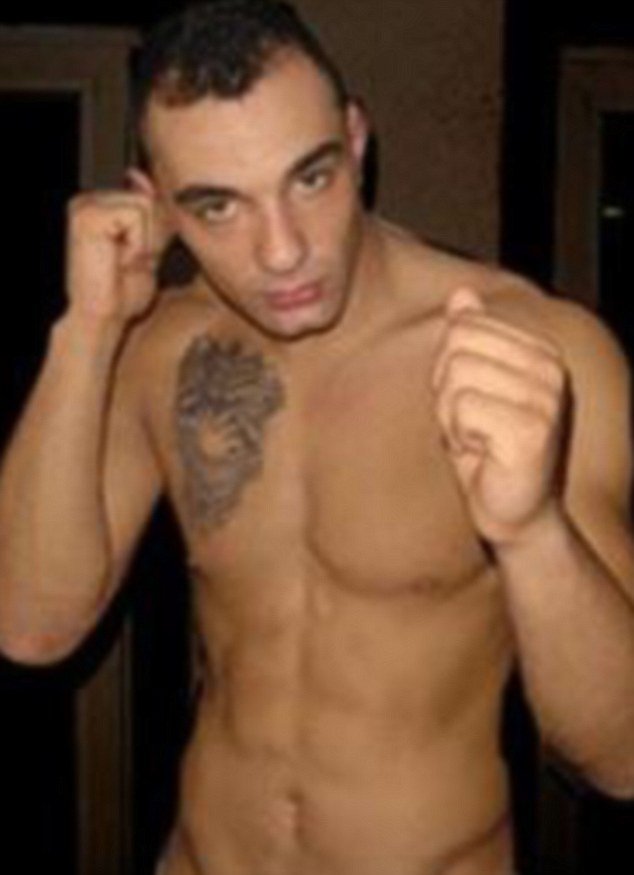 The court was told the assault took place at a gym in the Burslem area of the city where the black belt taught jiu-jitsu.
Mr Jenkins, who was in Robalo's class, considered him to be a friend but during the session the instructor became angry because of what he thought was Mr Jenkins' lack of commitment to the course.
As the student was getting changed, an enraged Robalo confronted him and struck him with a powerful blow to the left side of his face, leaving him with a broken jaw and tooth.
Prosecutor Fiona Cortese said Mr Jenkins had attended a jiu-jitsu gym, in 2013 where the defendant was the instructor. But his attendance dropped off after a family bereavement and he did not attend any classes for about 10 days.
When he did return to the gym on August 20, 2013, he said he soon became tired and decided to rest, but Robalo took exception to this.
Mr Jenkins did take part in the next sparring match, but lost deliberately so he could again sit out.
Miss Cortese said: 'The defendant's attitude changed. He demanded Mr Jenkins sparred with him.
'Mr Jenkins was a white belt, but the defendant was a black belt. In the victim's view, the defendant was far too aggressive.
'At one point he screamed out to end the spar and he was assisted with the removal of the defendant from him.
'Mr Jenkins walked towards the edge of the mat and started to get changed. The defendant said, "If you ever do that again", and punched him to the left side of his jaw once.
'One of his teeth fractured and he fractured his jaw in two places. Metal plates had to be inserted.'
Judge Paul Glenn told Robalo: 'You are a highly skilled martial arts practitioner. As an instructor you have to control your temper and use those skills appropriately.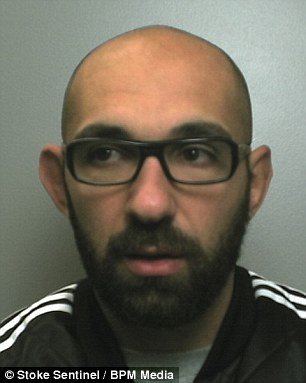 'Because of Mr Jenkins's lack of commitment you decided to spar with him. You went much too far. You knew he was much less able than you were and you deliberately inflicted pain upon him.
'You would not release when he tapped out.
'As he was getting changed you approached him again. He was already shocked by your earlier behaviour and you then struck him a considerable blow to his jaw.'
Robalo will serve half the sentence and will then be returned to Portugal to serve the rest of his sentence for the September 2013 robbery.