For the first time in 20 years, Mauricio Gomes will step back onto the mat and begin fighting jiu-jitsu once again. After such a time away, will Roger Gracie's father be able to step up and perform well enough? If he takes the trophy after a two decade hiatus, what does that spell for all those current and frequent fighters that he beats. This could elevate him to god-like status and we are all excited to see.
Gomes – an eighth-degree red and white belt – has announced that he will compete at the 2018 IBJJF World Master Jiu-Jitsu Championship in Las Vegas this year. This tournament is reserved for fighters over the age of 30, but many of whom are still active players in the scene.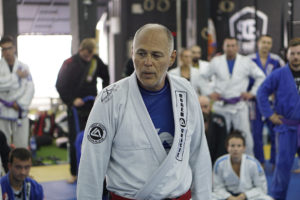 The event will take place in August, and will be streamed live on FloGrappling so make sure you mark the 22nd to 25th of August in your diaries as these will be fights that should not be missed.
Gomes' last competition was way back in 1998 in Hawaii. Gomes recently told reporters at Jiu-Jitsu Style that he was wanting to make a comeback for a number of reasons.
"It's one last deep breath before the final push! I've been working out. I lost the weight I needed to throughout these months I've been training a little bit more. It's just one of these things where you want to have another go. And I want to have another go. It's been exactly 20 years since I last did it, and I want that adrenaline kicking in."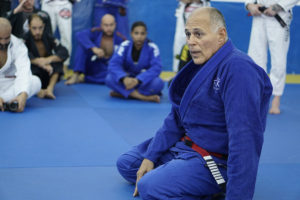 Gomes is not just a fighter however, he is a life long practitioner of the sport and played a key role in developing Jiu-Jitsu in the United Kingdom. Last year he attended the 2017 IBJJF World Master Jiu-Jitsu Championship to teach a seminar and receive his eighth-degree red and white belt. After attending the event, it was clear that a spark had relit something inside, and those close enough to notice it may have not been surprised with this latest revelation.
But, before you get excited that Gomes is breaking back into the scene, he has already said that this time will be just a one off. "I'm not going to do it again next year—it's just a one-time go. I don't care about the results. I don't have anything to prove to anybody. I just want to have fun."
Best of luck Gomes, we'll be watching.