Whether it is on a mountain or in a camp, we can expect to see a lot of fighting in the upcoming live-action take on Mulan. The word on the street is that the movie will follow the story pretty accurately, and given the makers have just landed two of the most massive Chinese movie stars – who happen to be amazing at martial arts too – we expect some amazing battles.
Jet Li is currently in final talks to play the emperor of China – you know, the one who orders the mobilisation of troops through conscription – and Liu Yifei is set to play the heroine Hua Mulan, who disguised herself as a man in order to spare her elderly father from military service. The villain may however be slightly unexpected, as Gong Li has confirmed her role as a powerful witch, instead of Disney's main villain Shan Yu, leader of the invading Huns.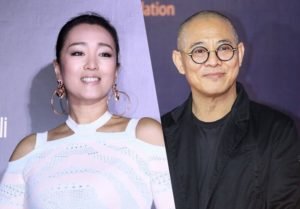 Jet Li is one of China's most popular martial arts champions, who has now taken on a second role as movie superstar, because why not? Making his Hollywood debut in 1998, playing a lead role in Lethal Weapon 4, followed by Romeo Must Die in 2000. Before his shot at a western audience however, Jet Li was already famous in China thanks to his roles in Shaolin Temple and Once Upon a Time.
Gong Li has been, for the last couple of years, China's number one favourite actress in terms of amazing acting, great beauty and an undying love for trying new things. Starring in movies as far back as 1988, she has starred in countless movies and series that have earned her international acclaim. Some of her best performances include The Story of Qiu Ju, Raise the Red Lantern, Curse of the Golden Flower, Farewell my Concubine and Coming Home which aired in 2014.
She has also acted in English in Memoirs of a Geisha, Miami Vice and Hannibal Rising.
No doubt then that with Jet Li, martial arts extraordinaire; Liu Yifei, amazing actress perfect for the role of Mulan; and Gong Li as the villain, this live-action take on Mulan will be second to none in both quality and presentation.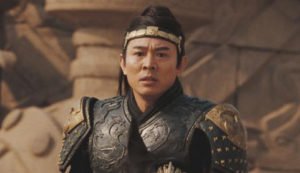 Acting aside, all three of these actors are well versed in martial arts and have performed a fair amount of fight scenes in their lives, so we expect only good things. From the first battle to the last, Mulan is packed with amazing storylines and even better fight scenes. Sure the Disney version was cartoon and held some artistic licence when it comes to how fights prevail – but we know for a fact that these three will blow that one out of the water with their sheer brilliance, talent and love for martial arts.
Mulan is set to be released on March 27, 2020 after it was pushed back slightly due to shooting issues in China and New Zealand.