Since moving to the WWE for a bigger and brighter future, the former UFC women's bantamweight champion "Rowdy" Ronda Rousey has finally broken her silence regarding her last defeat inside the UFC's Octagon.
Rousey had been undefeated in her mixed martial arts career until she met kickboxer Holly Holm at UFC 193 in Melbourne in November of 2015 and was knocked out by a head kick after being thoroughly outclassed. Rousey then spent a year away from MMA, and from the prying eyes of the mass media, fans and critics alike, before returning to the cage to face women's bantamweight champion Amanda Nunes at UFC 207 in December of 2016.
Rousey spoke about her knockout loss at the hands of Nunes in an interview that aired on WWE Raw this week. Rousey has now signed with the WWE and will be making her debut at WrestleMania 34 in April.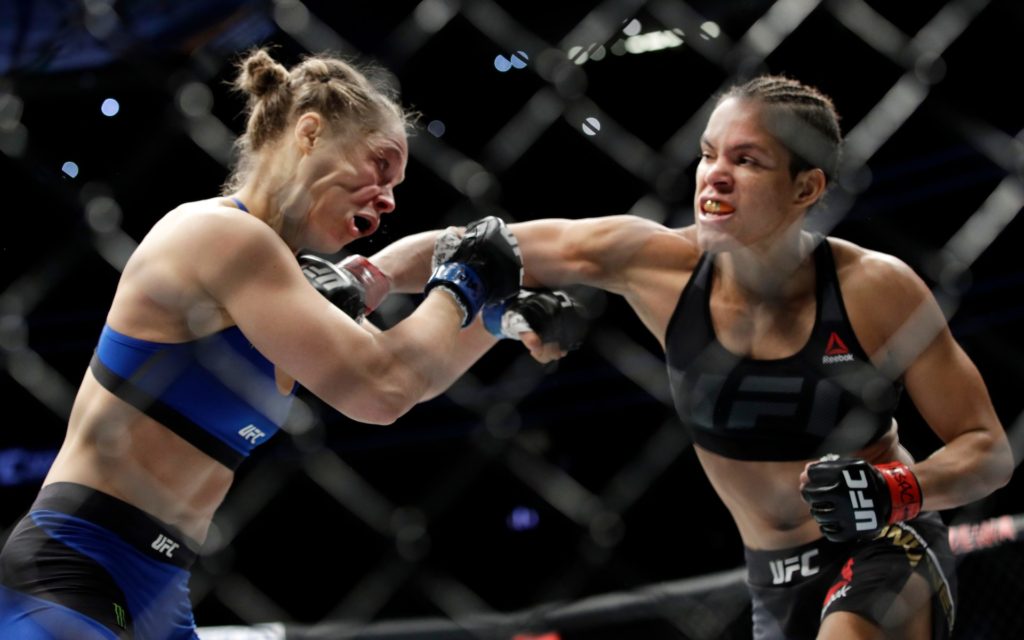 "I remember my last fight, walking away thinking 'God hates me.' I had nothing left in me," Rousey said.
"My husband is amazing and he really brought me out of some tough times," Rousey said. "He would just look at me and just say like, 'You're not only this. You're more than just a fighter.' That's not a bad thing, that's not something I should be ashamed of, it's something that I should embrace and showcase to the world and that's why I'm here."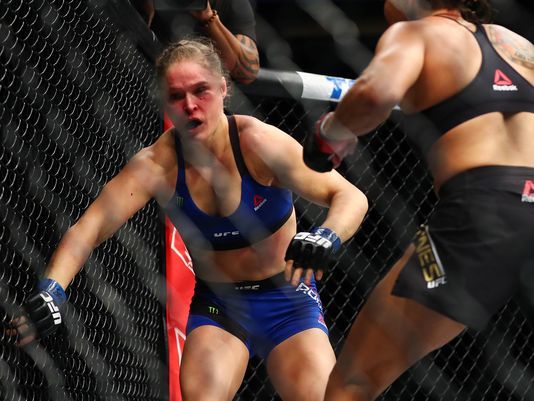 Rousey has not officially retired from the UFC but has announced that pro wrestling with the WWE is going to be her focus moving forward.
"I'm not afraid to care anymore," Rousey said. "I needed to be miserable than to be truly happy now. It's all led to this and I didn't even realize that I've always been on this path."
"I thought the Olympic gold medal was all I was ever gonna care about," Rousey said.
"But life happens and things change. Then UFC was all I thought I was ever gonna care about. And then life happens and things change. Winning in WrestleMania, it feels like all I've ever cared about. I've been accumulating all the skills along the way to be the best at this. I was always meant to be on this stage. I was always meant to be at WrestleMania."
Check out the interview below and tell us what you think!!