On February 25, Ronda Rousey appeared on WWE Elimination Chamber 2018 in Las Vegas, to sign her contract and officially becoming a "professional wrestler" of the World Wresting Entertainment.
As she entered the ring, the crowd went nuts and chanted her name. Shortly after some random chattering, Ronda Rousey smashes Triple H through the signing table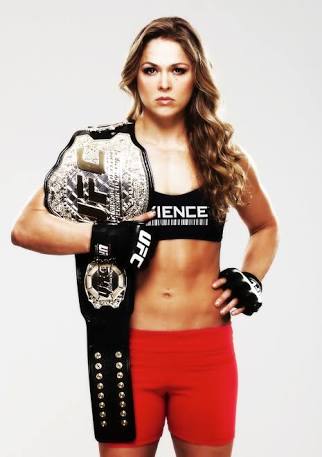 Then Stephanie McMahon retaliates and bitch slaps Ronda on the face.
Ronda appeared mildly upset, signed the contract, threw down the folder and marched to the backstage area – End scene.
The acting was no doubt cringe level 9000, the plot is not even worth explaining. But what about the respect to Ronda Rousey as a martial artist? As a former MMA fighter?
Ronda was the first American woman to earn an Olympic medal in judo (bronze). She is the former UFC Women's Bantamweight Champion, as well as the last Strikeforce Women's Bantamweight Champion. She won 12 consecutive MMA fights, six in UFC, before suffering her first loss, to Holly Holm in November 2015. She won 11 of those fights in the first round, nine of them by armbar submission. As a martial artist, it is undeniable that she has achieved great success in her fighting career.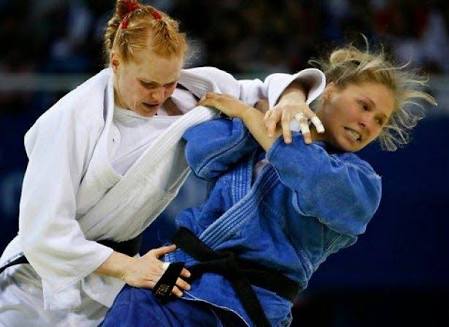 But everything sort of went downhill and snowballed with another defeat by Amanda Nunes (in 48 seconds) in the Octagon on December 2016. Since then, the chapter on her fighting career (at least the real ones) would come to a definite end.
As far as career choices, Ronda is left with acting or the WWE being strong options with her previous experience and fame. WWE chose her and she accepted fate.
In her WWE appearance, Rowdy Ronda said to the crowd, "I want to earn your respect on this ring".
Does that even mean anything when everyone (including WWE fans) know this is pure entertainment production?
Respect or pay check, you can be the judge on what matters more.