With only a few days left until the biggest fight of the year, the excitement surrounding the meeting of Conor McGregor and Floyd Mayweather has reached a white-hot fever pitch!  
It's a convergence of the best in the world in two different schools: Conor, current UFC Lightweight Champion and former Featherweight Champion, representing some of the best that Mixed Martial Arts has to offer; and Floyd Mayweather Jr., champion of five different boxing weight divisions and thought to be one of the best boxers ever.
So, in time-honored tradition when talking about two great fighters, we must ask the question: Who would win? – The answer, as we've figured it, is gonna have to be Conor!
Let's look at the facts. Floyd is an incredible technical boxer, with perfect footwork, strategic thinking, and an amazing ability to predict his opponents' moves. But all of that is limited to the scope of boxing, of the usual training and moves that boxers typically employ.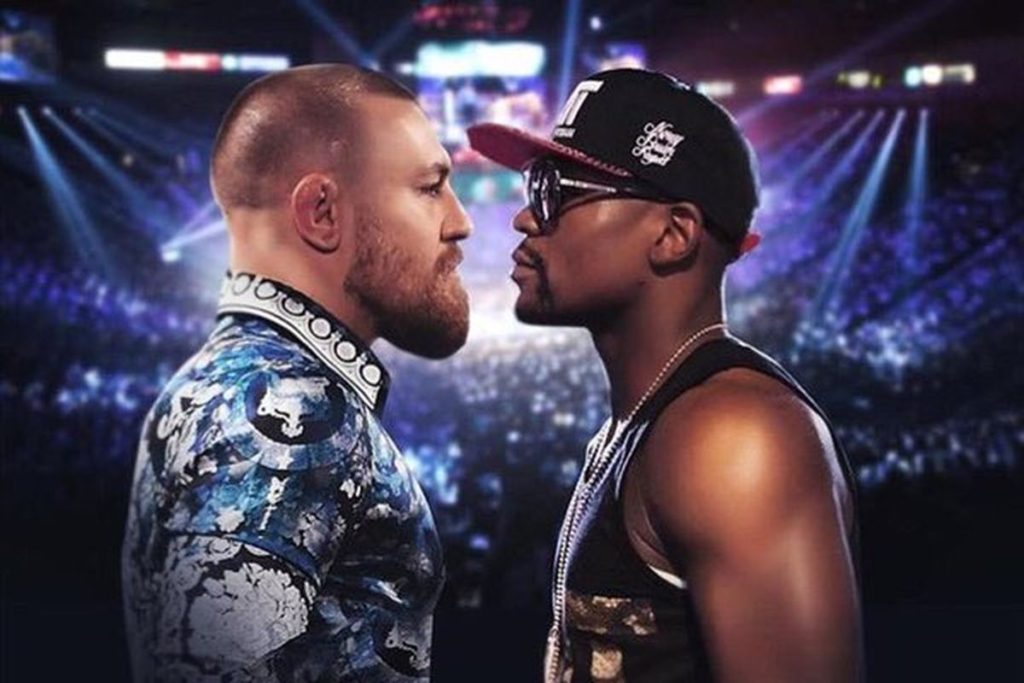 Meanwhile, as an MMA champion, Conor has trained in a wide variety of skill sets, from gymnastics to jiu-jitsu, and has employed his multiple skills to great effect in the Octagon. When he enters the ring, he'll be drawing on his years of varied experience, and that will be the deciding factor.
See, when Floyd gets in that ring, he'll be coming in with the mindset of one boxer getting ready to fight another boxer. That's how he's been trained. But that's not who he'll be fighting. When Conor comes at him, it will be with unpredictable moves, things that a professional full-time boxer would never consider. And it's only a matter of time before Floyd makes a misstep with his predictions, which Conor will be able to exploit and with which he'll finish the fight.
We can't wait to see how both great fighters handle themselves in this unique fight… Let's get ready to ruuuuummmbbbblllleeee!