Tony Jaa, Thailand's most famous and illustrious martial artist and actor, is coming back to the big screen with a thriller movie titled Paradox.
The story is set in Thailand, Jaa's home country, and follows a Hong Kong police officer named Lee (Louis Koo) after their 16-year-old daughter is kidnapped.
Jaa steps in and helps in the mission of rescuing the girl, along with Wu Yue. However, on the journey they find themselves caught up in a web of corruption, deceit and lies that they must worm their way out of to reach the girl and save the day.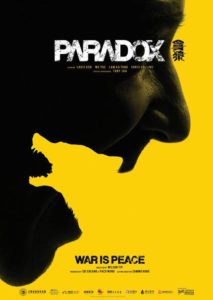 It turns out that an American gangster (perhaps with a crush on asian women) is behind the kidnapping. His name is Sacha and is tied up in the wold of black market organ smuggling. Dodgy stuff to say the least!
According to reports, Paradox is the third instalment ofd the Sha Po Lang series, although it is unclear what route the character progression will take with the addition of Thailand's number one martial arts actor, Tony Jaa.
Jaa's latest appearance on the screen has been orchestrated by Wilson Yip, the director behind IP Man and other popular movies. Although focusing on the Hong Kong movie scene, Yip has now ventured out to other Southeast Asian locations to create new and interesting scenes that still attract the Hong Kong and Chinese audiences.
The movie begins in Pattaya, Thailand where it is revealed that Lee's daughter, 16-year-old Chi has run off too following a forced abortion she was made to have after he found out she was pregnant. Not long after Chi arrives, she is abducted by people looking for people who are young and fresh so that they can harvest their organs. The hunt begins, and with help from Tony Jaa and other key actors who play in this movie, the action is full of suspense, power and excitement the whole way through.
It is more than an action movie, but a thriller. Full of suspense, great martial arts and an incredible story to boot. This is one movie to look out for in the box office this year. The movie will be released on May 8th, 2018.