If you watch martial arts films, there's no doubt you've seen Donnie Yen in action. Here's a few things you might not know about the guy who's played Ip Man.
His mother teaches martial arts
Bow-sim Mark is a sifu who specializes in t'ai chi ch'uan and Fu Style Wudangquan. When the family emigrated to Brighton, Massachusetts in 1975, she continued her practice, founding the Chinese Wushu Research Institute in July of the next year. She popularized the term 'wushu' outside of China, has authored over twenty works on the subject of wushu, and is still active in Boston today.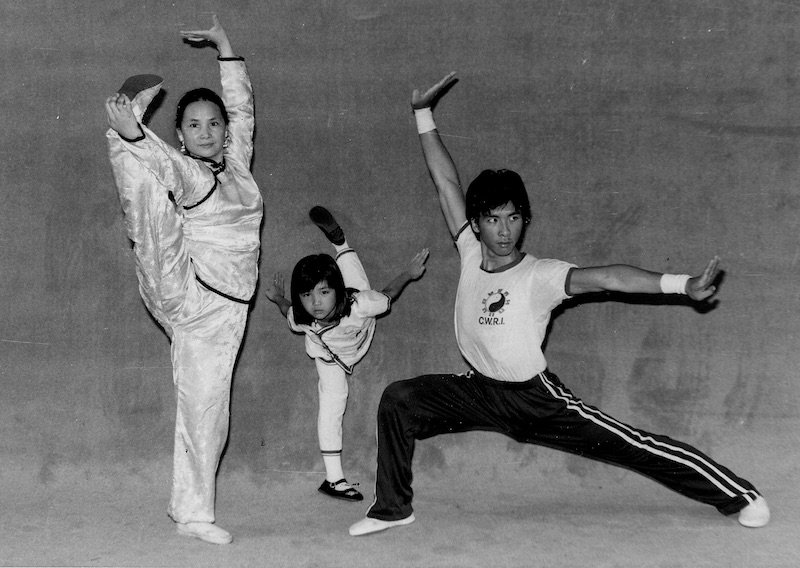 Sifu Mark (left), Chris Yen (center), Donnie Yen (right)
He fought the Triads
A fair few news reports from Hong Kong in the late 90s tell of an incident where Yen and his girlfriend at the time, Joey Meng, were at a nightclub. A gang had taken interest in Joey and persisted, even after Yen warned them off. When they left the club, the gang followed and attacked Yen, forcing him to defend himself. Reports say he put eight men into the hospital. It's an incident still being discussed in Hong Kong, whenever the subject turns to real fights and comparing the skills of Hong Kong martial arts actors.
He's an MMA fan
Yen's martial arts journey may have started from an Eastern tradition with t'ai chi and taekwondo, but he describes himself as a mixed martial artist, and was exposed to the MMA scene during his visit to the US in 2000-2003. His films in Asia after he returned display what he learned from it, in particular SPL: Sha Po Lang and Flash Point. He believes that combining many martial arts together produces the most effective and harmonious style, and has even mentioned that he would have competed in the UFC, were it not for a recurring shoulder injury.
Now that you know these things about Donnie Yen, what do you think about him?