Every Aikido fan the world over should have heard of Sensei Hikitshuchi. If you don't, then you're probably not a real fan – but fear not, we can help you out as this article is all about him and by the end you'll be awarded certification of true fandom from us here at Martial Tribes.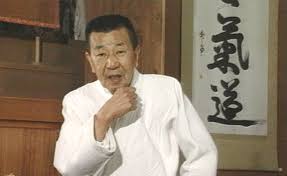 Michio Hikitshuchi is probably one of the greatest names in the world of Aikido and an expert at martial arts, naturally. In his early years he had a tough life. His father passed away when he was two and his mother when he was seven. Living with his grandmother, he was introduced to basic martial arts and the rest is history.
At just nine years old, he began to learn Kendo and his talent showed. In no time, he transitioned to other martial arts such as karate and jiu-jitsu but it was at 14 that his life would be changed forever.
As a young teen, Hikitshuchi met Morihei Ueshiba, a master of martial arts and founder of Aikido, who soon replaced his long lost father figure that Hikitshuchi was craving. Their relationship soon grew close and as the years passed Hikitshuchi proved himself to be an incredible student.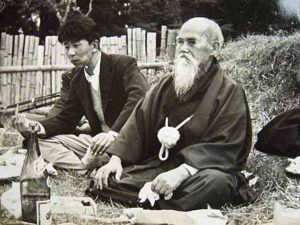 With this very strong bond with his master, their relationship turned into a father-son relationship and extended way beyond martial arts. Morihei taught him everything he knew about Aikido – in all aspects from skill and technique to philosophy and worldview. After several years, Hikitshuchi became a walking encyclopedia of Aikido teachings and traditions.
It is no surprise then that today, Hikitshuchi is one of the biggest and most beloved legends of the Aikido art. As his abilities grew, so did his fame around the world. In his later years, he lectured in Europe and the States about martial arts, dojos, philosophy and Aikido. At 46 years old, he achieved the 10th Dan rank. At the age of 80 he passed away in his homeland of Japan.
Even today, people tune-in to follow his essential teachings which you can now find online.
Another cool short we thought we must share is this totally awesome short movie that uses features the most modern version of Aikido.