The Martial Arts community has lost one of its own. A few days ago Anthony Bourdain died of apparent suicide at the age of 61. While this is not news to anyone who has been keeping an eye on current events of the last week, what is not as well known to the general public is how big a part Jiu-Jitsu and MMA played in his life.
As a recovering drug-addict, martial arts gave him an outlet and a way of controlling his stress, which in turn helped in his attempt to keep a clean lifestyle. He was introduced to Brazilian jiu-jitsu in 2014 by his then-wife, Ottavia, who is a jiu-jitsu professional. He said his daily training, combined with giving up carbs and sugar, led to him dropping 30 pounds in 9 months. His typical jiu-jitsu ritual consisted of an hour and a half of work a day. He even competed in Brazilian jiu-jitsu competitions.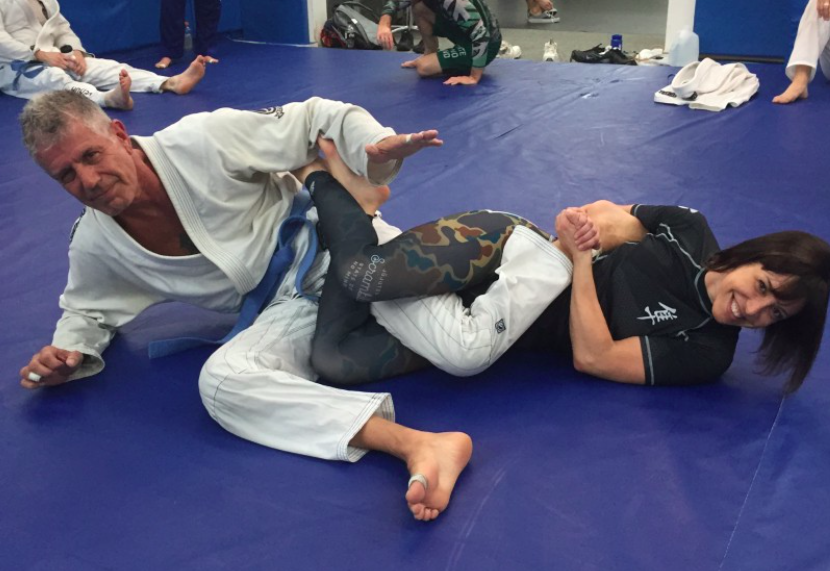 Bourdain became a household name and loved by millions as a celebrity chef because of television programs such as 'A Cook's Tour' and 'Anthony Bourdain: No Reservation', which appealed to culinary and travel enthusiasts alike. CNN, one of the networks he had shows on released a statement mourning his loss, saying "His love of great adventure, new friends, fine food and drink and the remarkable stories of the world made him a unique storyteller."
He was an Unofficial MMA ambassador and regular at UFC events,  eventually lending his voice to promotional videos for UFC 202 and other events. He was also a friend of both Nick and Nate Diaz, who he brought onto his show Parts Unknown.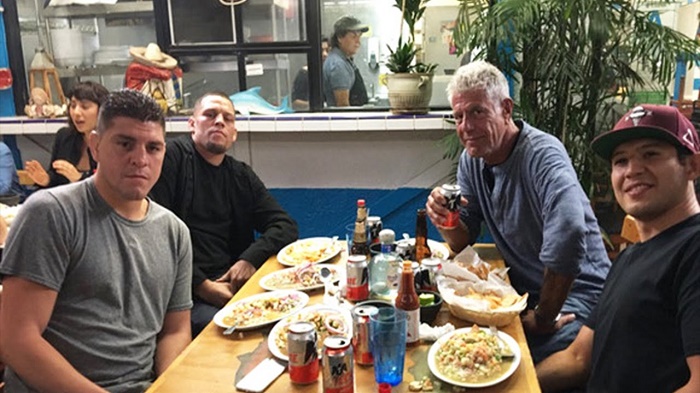 Rener Gracie, whose grandfather, Helio Gracie, created Gracie Jiu-Jitsu a.k.a. Brazilian Jiu-Jitsu, spoke about Bourdain's' positive effect on the rising popularity of BJJ. "I think that Anthony Bourdain, A, because of his enthusiasm and his ease of communication, and B, because of his age, is responsible for more people doing Jiu-Jitsu and beginning Jiu-Jitsu, than probably any other celebrity ever who's not a professional fighter."
Bourdain has left behind a daughter, Ariane, his girlfriend Asa Argento and countless devotes whose lives have been enriched by his presence.