There will come a time in everyone's life where they are forced to defend themselves. No matter how lucky you have been so far, it is only a matter of time. The scenarios can be many; You get lost in a dodgy area late at night and run into street thugs who are only too happy to take advantage of the situation. Or a dark alley on your way home, when you have had a bit to drink, or a parking lot after a late shift, or in a bar when some idiot tries to chat up your girlfriend and gets aggressive when you cut him off. No one ever wants to feel vulnerable, which is why so many turn to self-defense training. It lets you stand tall with that sense of confidence as you go about your daily business, knowing that if you are suddenly in a position where you are cornered, you are equipped to protect yourself and those around you.
But why choose Boxing? Out of the myriad of martial arts styles on offer, why choose one that limits you to using your fists, when others offer kicks, knees, rolls, flips, etc.
One of the main reasons would be its effectiveness. It uses full power strikes, isn't as technical to learn as some of the Eastern Martial arts and it concerns itself only with getting the job done. Now, we aren't talking about boxing with gloves here, as that is something completely different. That 'New' type of boxing is geared towards strategy and figuring out the right move in order to gain points. It is a safe scenario where you know you are only up against one guy, who has no other weapon than cushioned fists and who is forbidden from making certain moves. 
What we are talking about reacting to the unknown. Is there a knife in his jacket? Does he have another friend who is about to sneak up on you from behind?
A lot of the time you need to improvise and get dirty. This is not a boxing ring, so there are no rules. Do what needs to be done. Take some inspiration from Filipino Boxing (a.k.a Dirty Boxing). This is a little similar to Muay Thai but without the rules. They use head butts, finger jabs, claws, slaps, forearm strikes, hammer fists, thumb gouges, fish hooks, shoulder butts, sweeps, all types of elbows and knees and low kicks in combination with mainstream boxing punches. Basically whatever will get the job done.
Training
Here we are focusing purely on Boxing for Self-Defense purposes. This means, no gloves and no rules, no ring…..whatever move gets the job done is the move you need to take. We are talking Brad Pitt 'Fightclub' style here. The first place to start is obviously by finding a training coach, since using a static punching-bag will only get you so far and will never be able to prepare you for dealing with a moving target. But due to the fact that you want to learn self-defense only, the traditional boxing gym may not be the place to look. Your best bet would be to track down someone with real-life fight experience, like someone who has had army training or security training and learn from them.
Once you do strike up a training partnership, it is very important to be clear about what your motivations are for training and what areas you want to focus on.
The 4 Basic Punches
The Jab: This is the most used of all punches in Boxing. It is a light, fast punch that is meant to keep your opponent at a distance and is really effective when it catches your opponent off-guard.
The Hook: A little more difficult to master, but when done correctly can be devastating. Beginning at the hip. Throw the lead hand toward the side of a target.
The Upper-Cut: The Uppercut's power comes from the rotation of the shoulders and is usually done at close-range. Be quick and careful not to give away to your opponent what you are about to do with an exaggerated scooping motion.

The Cross: Much more powerful than the jab, this one is thrown with the dominant hand. Let Benny "The Jet" show you how.
But as with all martial arts, all it really takes is one strike, delivered at the right time and with the right technique to floor your opponent. So think clearly. Plan your strategy and wait for the right opportunity.
Training for Power
It is beneficial to incorporate into your training some exercises geared solely towards increasing your punch strength, so when that opportunity to strike comes, you can make the most of it, since there might not always be a second chance.
Some of the most effective exercises are to increase punch strength are:
Plyometric Leg Exercises
Upper Body Rotation Exercises
Balance Exercises
You can also use the Bucket of Rice exercise to strengthen your fists.
Training For Endurance
Ideally, any confrontation you have will be over quickly, but sometimes, with a larger opponent, your best strategy is to wear them out. This only works if you have the stamina to outlast them. Developing endurance will give you the upper-hand. Here are some tips and exercises for developing it:
Punch the higher part of the Punchbag, so its closer to punching a face.
Jump-ropes will work your arms and shoulders at all angles.
Visualise throwing with the elbows, not the hands. This keeps the punch more compact and connected to the core and therefore less exhausting.
Training For Speed
Punch speed is your friend, since the best punch you can deliver will always be the one your opponent didn't see coming. Some exercises we recommend you look up and add to your training are:
Shadowboxing drills
Plyometric pushups
Speedbag work
Where To Strike?
So you've practiced the four basic punches and you've done your strength training to maximize the impact. But where are you going to impact? Well, according to science, these are the most delicate parts to aim for if you want a quick end to the confrontation.
The Nose, Chin, Jaw, and Neck are probably the most effective places on the head area, which, when struck hard enough, can lead to severe disorientation and possibly unconsciousness. But here's a video focusing on some places besides the face that can quickly end a fight.
Boxing Combo's
You've got the moves, so why not mix it up a bit? If your opponent is expecting one punch, then why not take them off-guard with 2, 3 or even 4. Here are some of the first combo's you should bring into your training:
1-2 (Jab-Right cross)
1-1-2 (Jab-Jab-Cross)
1-2-3 (Jab-Cross-Left hook)
1-2-3-2 (Jab-Cross-Hook-Cross)
1-2-5-2 (Jab-Cross-Left uppercut-Cross)
1-6-3-2 (Jab-Right uppercut-Left hook-Right hand)
2-3-2 (Right cross-Left hook-Right cross)
Advanced Skills
Stance will determine both how effective your punches are and how you keep your balance when you take a hit. The best stance for boxing is for your weight to be on the balls of your feet.
Blocking is the easiest way to defend yourself without taking your body out of range. But can also make it difficult to counter, because your hands are busy. If used too much, it can trap you in defense-mode. You also absorb some impact as well, so it's only effective when used sparingly and in conjunction with other defensive tactics.
Parrying is similar to a block but you are deflecting your opponents strike away from you, not simply cushioning the blow and is a great way to wear out the other person by using their momentum against them. It's only really effective against heavy punches though, so as with the other defensive tactics, use the right one for the scenario.
We could also talk about Rolling, Slipping and Countering, but sometimes the best learning technique can be to watch a master at work, and who better than Muhammad Ali to provide a lesson in defense:
As we said at the beginning, one of the drawbacks of professional boxing is the gloves. So in order to train for defense, it is vital that you also train bare-knuckled, as that is how you will be when you are forced to defend yourself against street thugs.
Tools
Nowadays there is so much equipment on the market that allows you to train each part of your Boxing toolkit. Besides the Heavy Bags and Wrecking Balls, you've got the Windy Wall Mounted Padding system, which is made to emulate your opponents face, so you can practice not only jabs but also upper-cuts and hooks.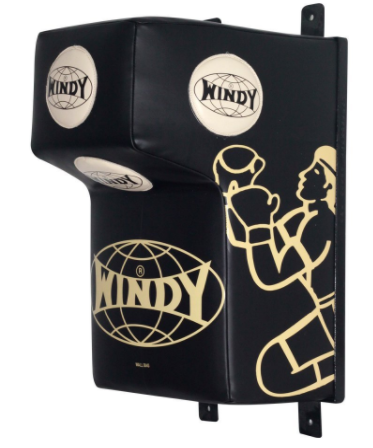 Something as simple as a Jumping rope can not only provide a great cardio workout but can also be a tool for improving your footwork and keeping you nimble.
How To Take A Punch
No matter how many hours jumping rope and no matter how much you can 'float like a butterfly, sting like a bee', you are going to get hit eventually. As well as the usual advice of rolling with the punch, keep your chin down and keep your body loose, the best way to get used to taking a hit, is it get hit deliberately in training again and again and again, so you can build up a resistance to it. You can study as many stances and breathing techniques as you want, but the hard fact is that unless you are used to dealing with a fist to the face, none of these will really have a major effect in the spur of the moment situation as a punch lands on your jaw.
On the streets, sometimes it's not just fists you are dealing with, or if it is it is not necessarily just one set. So what do you do when the other person has a weapon and you don't, or even worse, it is a group of people you are up against?
How To Escape…
In order of importance, this is what you should do:
Escape: Don't play the hero. If you are outnumbered or the other person has a weapon and you don't, look for a way out and if you find one, take it. Run, Jump walls, do whatever is possible to distance yourself from the situation.
Shield: If running is not an option, get creative. Is there anything close by that can be used to shield you? A chair, a bin down a side-alley? Can you snap off a drain pipe? Go for the nearest thing you think might work.
Brace: When there is no shield in site then you need to Brace yourself for impact. Use your outer forearms to shield your vital parts.
Counterattack: This does not mean trading blows, as if there is more than one person, you WILL lose. This is about pushing back or blocking with the sole intention of freeing yourself so you can then repeat the cycle of "Can I escape?, Can I find a Shield?".
Who are you dealing with?
In each scenario, it is always a good idea to size the other person/people up. How likely are they to actually stab you or shoot you? Are they holding the knife as a threat but would never have the balls to use it, or are they from a background where this is a daily thing and they wouldn't think twice about attempting to end you? What are their motivations behind the attack? Could it be ended by simply throwing your wallet and/or phone in their direction or is it something besides money that is their motivation, like your ethnicity for example? Once you can analyze the situation quickly, you are in a better position to make an educated guess on how to take the best approach.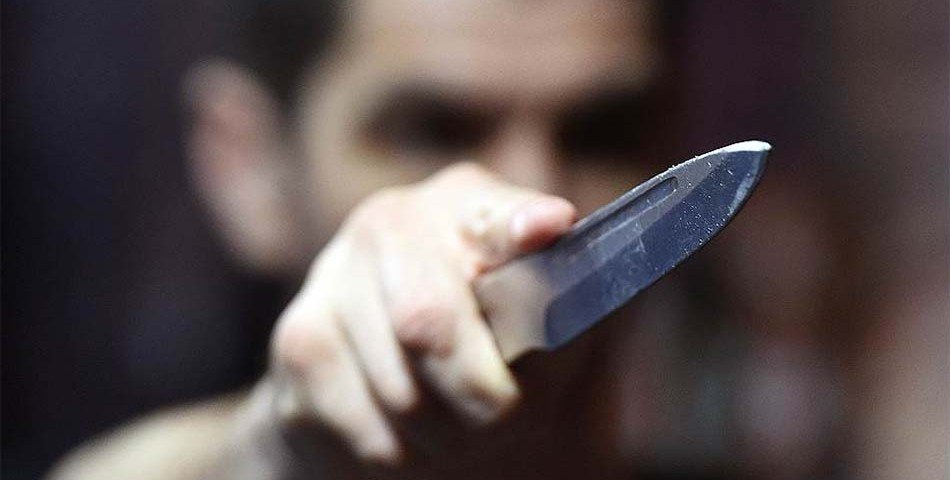 Being trained in any of the martial arts will benefit you in a dangerous situation, and while Boxing is incredibly effective, as with every other technique it does have its drawbacks in terms of reach. When you compare it with the likes of karate, where you have use of kicks and therefore much better reach, this particular limitation can be made up for. For example, if the person you are up against has much longer arms, you can counter this advantage by throwing more punches, since they will tire out much quicker because of the long punches. Where they can get in 2-3 punches, you can get in 5.
When To Stop…..
You also need to know when enough is enough. Let's say they strategies above have worked for you and you have the upper hand. How far do you go? You need to be very clear as to how much damage is necessary in order to be safe and then draw the line there. The law does not take kindly to people who go too far, even if it is in self-defense, if it is found that killing or severely damaging your attacker was not necessary to end the confrontation.
The best method is always to not fight in the first place, so if there is even the slightest chance of defusing the situation or getting the hell out of there, then damn well take it!
Have you or anyone you know been in a position where you had to defend yourself? Having read all this, do you think you made the right or wrong decisions in the moment?