Boyfriend who survived girlfriend's samurai sword attack claims she tried to kill him because she thought he was cheating and that he spends 12 hours a day playing video games
A Washington state man who was repeatedly slashed an d stabbed with a samurai sword wielded by his jealous girlfriend is crediting his survival to his training as a competitive video game player – and his passion for Kung Fu movies.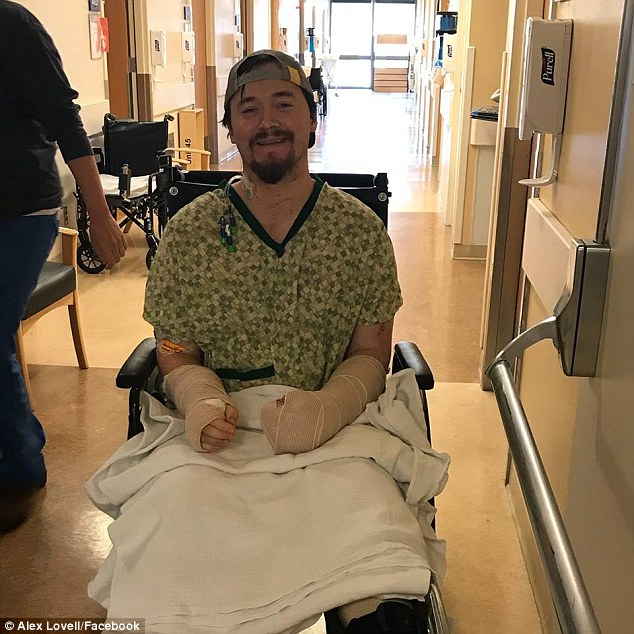 Alex Lovell, 29, who is known in the online gaming community as 'Biggie,' made national headlines earlier this month when he was rushed a hospital suffering from life-threatening injuries that police said were inflicted on him by his girlfriend of two years, 30-year-old Emily Javier.
The woman told police she attacked Lovell with the sword in the early hours of March 3 after discovering the dating app Tinder on his phone, in addition to a few other clues suggesting that her boyfriend has been unfaithful to her.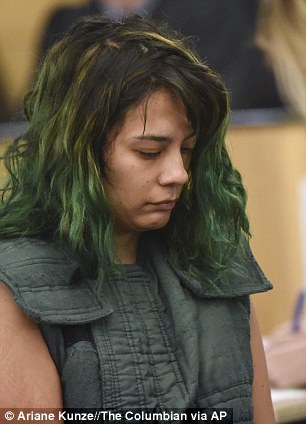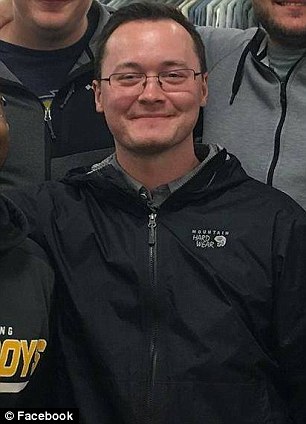 After hacking Lovell with the weapon all over his body and nearly lopping off several of his fingers, Javier made a frantic call to police and summoned help for him, which he says likely saved his life.
Speaking to The Oregonian and BuzzFeed from his hospital bed via social media, Lovell explained that he had a low sex drive in recent months because he was spending more than 12 hours a day playing and training for a competitive video game called PlayerUnknown's Battleground.
'I barely had time to hang out with my girlfriend, let alone another girl,' he told The Oregonian.
Lovell said he was too physically exhausted to show Javier the 'affection' that she deserved.
But the woman apparently interpreted his lack of interest in her as a sign that he was cheating on her with another woman and hatched a plan to exact bloody revenge on Lovell.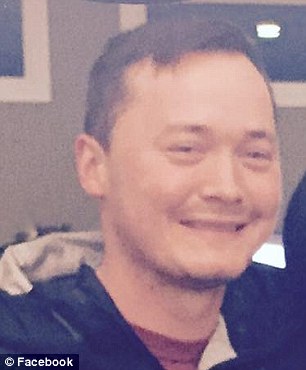 The man claims it was his special training as an 'Ethlete' – a slang term for a person who plays video games professionally – and a lifetime of watching martial arts films that helped him gather his strength and eventually restrain his girlfriend, despite his severe injuries.
'I was able to Wing Chun my way to survival,' Lovell said, referring to a traditional Southern Chinese Kung Fu martial art specializing in close range combat.
Eventually, Lovell was able to get Javier into a bear hug, but the woman still tried to grab his genitals and 'rip them off,,' he told BuzzFeed.
'I saw the look in her eyes, and it scared the living poop out of me,' he said. 'I told her I loved her, and she was killing me. She needed to call police, or I was going to die.'
Javier heeded his pleas and dialed 911, telling an emergency dispatcher: 'I just stabbed my boyfriend.
'I think he's dead. You need to hurry.'
When police arrived at their Camas, Washington, home, they found Lovell curled into a ball with multiple stab wounds and was took him to a hospital. Javier was booked into jail on a first-degree attempted murder charge.
After her arrest, Javier told police she wanted to kill Lovell as punishment for infidelity after discovering the Tinder app on his phone, as well as strands of red hair in the shower drain.