Many of you may have never heard of World of Wrestling, as the original TV series ended over 30 years ago. However, this british staple that was once one of the most watched sports shows on the box, is back whether you like it or not.
The new 10-part series will air on ITV (no surprises there), and will be recorded in the sunny and exciting city of Norwich.
So, despite its lackluster location, and dated premise, World of Wrestling may reappear as a British institution once more…but we're not holding our breath.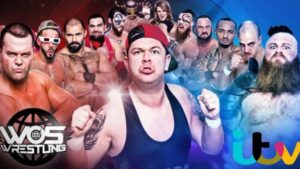 The show originally hosted some big names as Big Daddys, Giant Haystacks and Mick McManus (go and as your grandad) and is said to be hosting today's big names too. According to an ITV spokesperson, the series would features some of the UK's biggest and best pro-wrestlers – fighters that dwarf their american counterparts no doubt, thanks to the great British beer belly.
Who knew that the UK had their own, tea drinking and dish-soap sponsored version of the WWE. BBC Radio 4 described the UK wrestling scene as "Shakespeare to the masses," but we cant help but think that it's a little bit more Matt Lucas.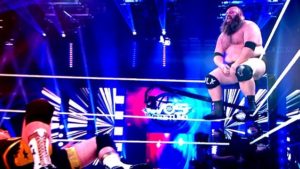 I mean, look at the new poster. It's like a bunch of british chav's have their own reality TV show where they just fight terribly every day…oh wait, we're describing Geordie Shore. But you get the idea. Who thought that this would be a good idea? Seriously? Can anybody answer that question?
According to the shows producers, a belt will be taken home every week (supposedly to hold up their trousers until the next fight) and the show itself will play on the nostalgia of the old British wrestling scene that is being revived.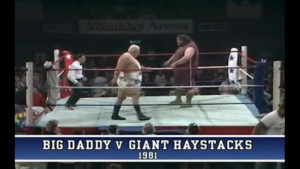 So sit back, grab a cuppa and dunk a rich tea, because fishing it out after the bell may just prove to be more interesting than finding out who won.