Bolo Yeung a familiar face that you've probably seen in numerous martial arts films. Ever the antagonist, he's the guy you love to hate! Born Yang Sze but known internationally as Bolo Yeung, he won eleven Mr. Hong Kong titles in a row up until 1980. With his achievements in the world of bodybuilding, Yeung can surely give Arnold Schwarzenegger a run for his money!
But unlike Arnie, who was renowned in the bodybuilding circuit before making waves in Hollywood, Yeung is a celebrated actor in his hometown and a well-loved villain in martial arts classics like Enter the Dragon, in which he starred opposite Bruce Lee and Bloodsport opposite Jean-Claude Van Damme. His extremely intimidating physique garnered him the monikers "the Chinese Hercules" and "the Beast from the East."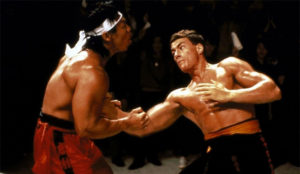 Bolo Yeung has always been passionate about martial arts and has been honing his craft since the age of ten. He experimented with different styles and even trained under master Bruce Lee himself! His dexterity can also be attributed to his bodybuilding and acrobatics training, making him one of the go-to guys regularly cast in action films because they delivered the goods every single time.
He moved from Guangzhou to Hong Kong in search of greener pastures and started working as a gym trainer; a profession that would land him small roles in local films under the Shaw Brothers Film Studio. Several years later, he'd meet a then-unknown Bruce Lee while filming a commercial for a cigarette brand. The two struck up a firm friendship, leading to Bolo Yeung's role in Enter the Dragon – the film that catapulted Lee to stardom. They were supposed to work on a second feature, but sadly, we lost Bruce Lee.
What opened the floodgates was Yeung's iconic role as Chong Li in Bloodsport, where he developed a fan following of his own. Yeung and Van Damme worked so well together that they did another film years later, Double Impact. Yeung would also star in other Hollywood films in the early nineties.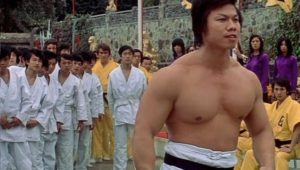 But Bolo Yeung hasn't been 100% evil on the big screen! – He moved from antagonist to hero in the Shootfighter series, and he still hopes for similar roles in the future. Currently, he resides in Los Angeles, California with his wife and children, one of whom is also a reigning bodybuilding champ just like his dad.
We may not know what the future holds for Bolo Yeung but one thing's for sure, we never knew a screen villain quite like him before.
Who are your favorite Bolo Yeung characters?