If you've seen Daisy Ridley in Star Wars: The Force Awakens or Zoe Saldana in Guardians of the Galaxy, engaging in amazing fight scenes or performing death-defying feats, you've got modern cinematic magic to thank. Great direction, superb acting, and glorious special effects definitely help with the experience.
However, nothing beats a good stunt double, and behind these actresses is stuntwoman Chloe Bruce. She's a modern-day female Bruce Lee, with cinematic prowess alongside an array of action-packed achievements and martial arts skill. A scuba diver, rock climber, choreographer, and motion capture artist, she's also a 4th-dan black belt in Tang Soo Do, a Korean martial art that resembles taekwondo.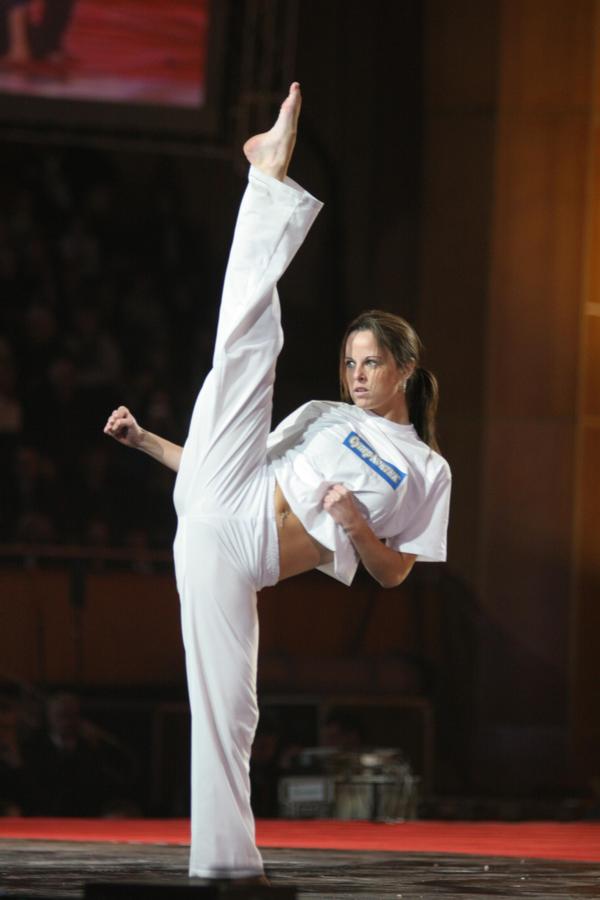 A fighter since she was eight years old when she first saw her brother training in martial arts, Chloe has always been into sports. In her school days, she enjoyed netball and athletics classes. Throughout the years, Bruce has repeatedly won a variety of kickboxing championships, including the WKA World Championships and WAKO British Championships. She has performed on Britain's Got Talent along with her sister, Grace Bruce, as the martial arts duo Bruce Sistaz. She's also the Guinness World Record holder for most kicks in a minute – a staggering 212!
Aside from her kickboxing and Tang Soo Do abilities, Chloe is also a formidable fighter with the bo staff, a traditional Japanese weapon used in bōjutsu. Her proficiency with the staff has contributed to the weapon skills shown by Rey, Daisy Ridley's character in Star Wars. She also has a tremendously powerful scorpion kick, a trademark of hers, which she employed during her Guinness record-setting, and which eagle-eyed moviegoers might spot in Guardians of the Galaxy during a climactic fight scene between Gamora, Zoe Saldana's character, and her rival and sister Nebula.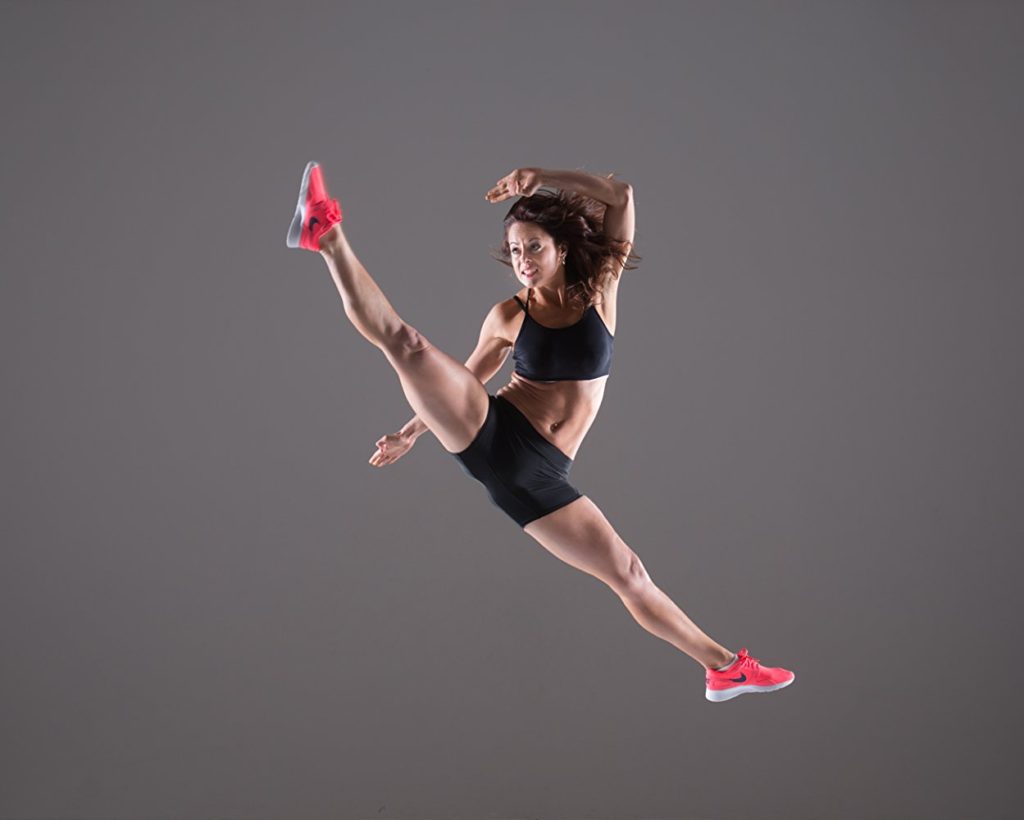 Besides her fighting skills, Chloe Bruce is also a Divemaster certified by the Professional Association of Diving Instructors and has received the Single Pitch Award in rock climbing. It's clear that this Jill of all trades has dipped her toes in a variety of adventurous disciplines!
Chloe's most recent work is as Sylvia Hoeks' stunt double in Blade Runner 2049, which has received critical acclaim in early reviews.
What do you think of Chloe Bruce and her achievements? Have you seen any of her performances?