You couldn't have made it through the 90's without coming across 5'3″ Vixen Cynthia Rothrock Martial Arts Films. What she lacked in height, she more than made up for in skills. 
She began her career off-screen with an impressive record of being the undefeated Karate World Champion between 1981-1985 and over the course of her career has garnered no less than 5 Black Belts in Northern Shaolin, Eagle Claw, and Tang Soo Do, Tae Kwon Do, and Wu Shu.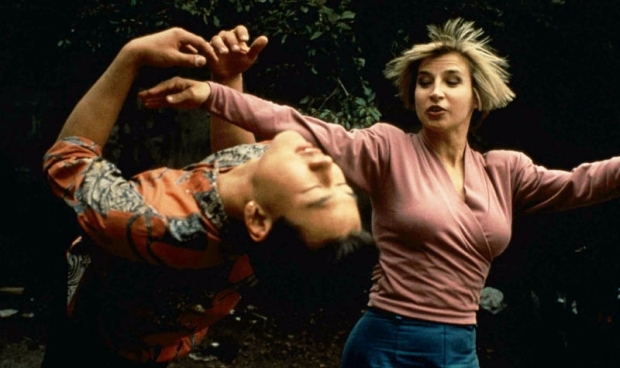 With qualifications like that, mixed with the fact that she was very easy on the eye, it was only a matter of time before Hollywood would come knocking.
Her first foray onto the screen was with the equally badass Michelle Yeoh in 1985's 'Yes, Madam' which became a box office hit. In her career, she made over 30 films and while none of them were big cinema releases, she developed a strong fan base with some even going as far as building shrines to her. During her most famous period, she was frequently mobbed by fans. But despite the adoration, she never really made it as a huge star and the majority of her films were B-grade action. Either way, she was a badass lady with ridiculous skills that was an inspiration to many women who considered the world of combat to be a man's world. In 1983, Rothrock was inducted into the Black Belt Magazine
 Hall of Fame as "Female Competitor of the Year" and was the first female ever to be put on the cover of a martial arts magazine.
While her days of lead roles might be far behind her, Rothrock continues to work in the industry and co-owns a martial arts studio in California.
What Film do you remember her most from?