Following the incredible unanimous victory that undefeated Anthony Joshua won after a 12 round fight with Joseph Parker, the UK is all looking towards him as the country's newest upcoming boxing superstar.
((Joshua vs Parker link (yesterday's article))
Just one day after defeating Parker and claiming his third major heavyweight title and waxing lyrical in the ring that his next target would be Deontay Wilder, his target has been approved and a 100 million pound mega-fight is now in the making.
Currently Wilder holds the WCB heavyweight champion status, but if this match goes to the ring, it will create the first undisputed world heavyweight champion since Lennox Lewis some 15 years ago.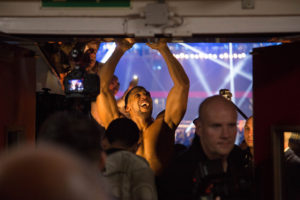 Joshua already holds three of the four belts, so a win against Wilder would secure his title on all four major titles.
However, neither Wilder nor Tyson fury (another powerful contender that Joshua taunted after his win last week) will be nervous of such a proposal. Wilder remains undefeated in 40 fights, 39 of which he won by knockout…he is a man not to be messed with.
As records stand, Joshua has a record of 21 victories with 20 knockouts – so on a percentile ranking Wilder and Joshua are level pegging.
For the next few months, expect to see bullish comments from both sides of the pond as the pair hash out a deal and rally their fans for a fight that is history in the making.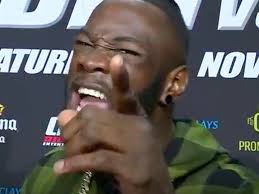 Already the fighting has begun between teams vying for the fighters, with the Alabaman claiming that Wilder "wanted a body" on record, and mocked Joshua's tattoo of Africa. Wilder echoes this claim, often boasting that his power punches will one day kill an opponent in the ring.
Joshua seems to be rising above the taunts however, responding by saying that he hopes that day never happens as it is not good for the sport. He also vows to finish the fight with a handshake once the final bell has rung. Although keen to keep things above board, Joshua also quipped "does Wilder need me more than I need him? Yes."
Watch this space for any news on the battle for the undefeated heavyweight title.