Jake LaMotta, the American professional boxer and former world middleweight champion who inspired Raging Bull, who also dabbled in stand-up comedy for a time, left behind him a trail of adoration and inspiration following his death in 2017.
At 95 years old, LaMotta lived an incredible life, which saw him grow from the lower east side of New York in the late 20s and early 30s as a child of ethnic Italian parents. He was crowned middleweight champion of the world in 1949 after taking the title from Marcel Cerdan, holding the title until February 1951 where he finally lost to Sugar Ray Robinson. Although there were bigger names at the time, leaving him omitted from some accounts of the best boxers of the era, LaMotta became a key identity in the boxing world when he spoke with the Senate Subcommittee on Antitrust and Monopoly in 1960 during a discussion about the mob's influence on the boxing world, exposing the truth that he threw a fight, losing to Billy Fox in 1947 after pressure from the mob.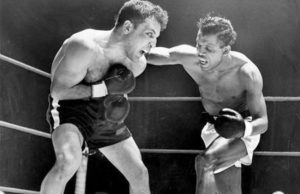 Despite the mob still running the show, LaMotta impressed a select few with his moral decision to not take a dive against Tony Janiro (in exchange for $100,000) but instead win the fight and get a shot at the title as a result.
His memoirs later in life became a great hit, and based on his 1970 book Raging Bull: My Story, the film Raging Bull came into being. Released in 1980, it followed the story of LaMotta and although a flop at the box office, soon grew to gain overwhelming critical acclamation for both the direction and acting but Robert De Niro who played LaMotta.
Not many know that De Niro actually trained with LaMotta to achieve the right body size for the role of young LaMotta before quickly putting on over 60 pounds to portray the Raging Bull in his later years!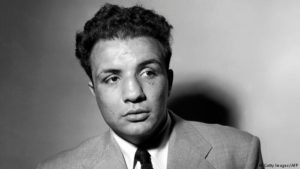 After he hung up his gloves, LaMotta turned to work as a stage actor and stand-up comedian for several years before being embroiled in a scandal involving introducing men to underage girls in a club he owned in Miami.
Although a hero in many people's eyes, LaMotta had a difficult life. He was married seven times and admitted to beating his wives. Two of his sons died before he did, one from cancer and another in a plane crash. Yet despite his rocky history, the Raging Bull finally passed away aged an incredible 95 years old after he suffered complications of pneumonia while in a nursing home in Florida. He died on September 19, 2017. Over a year later and approaching a New Year, we remember the Raging Bull today, for all his flaws and all his victories…maybe it's time to re-watch that 80s classic again, De Niro did a stunning job.