At the young age of 27 , Nick Newell won the 21st Xtreme Fighting Championship in 2012, taking home the title for the United States. But despite such an incredible feat, the amazing thing about this case is not the championship belt he won. This mixed martial arts fighter was born with only half of his left arm, a "disability" that has not prevented him from making it big in the world of martial arts.
Nick grew up with the classic martial arts films, which sparked his early interest in martial arts: the great masters that impressed audiences on the big screen enamored that American child who did not want his characteristic "trait" curb his dream.
According to Newell, being an MMA fighter with one hand is not something that defines him. It's simply a distinctive attribute that makes him fight differently from the rest.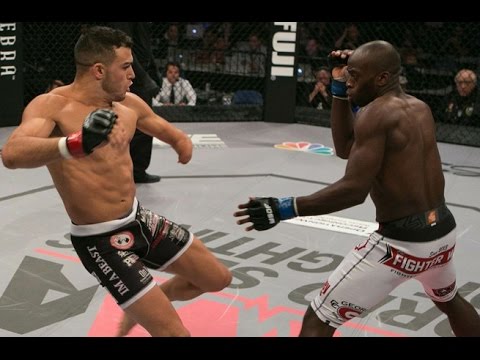 The advantage that this young MMA fighter has actually comes from what used to be his initial disadvantage. Training from a very young age, he had to hit not only with fists but with his feet, so he had to work extra hard in order to beat his rivals in the ring. It was recommended that he increase his speed and improve his kicking technique. After years of training the result is a powerful fighting style that devastates his opponents. His brilliant technique makes him a clear example of overcoming adversity both inside and outside the octagonal ring.

Mixed martial arts pits fighters from different martial arts such as Judo, Taekwondo, Boxing and Muay Thai, in an interdisciplinary fight that is far more realistic than other combat sports competitions. The audience of this martial art has increased to the millions around the world, becoming one of the disciplines with the greatest number of followers and practitioners globally. Unique fighters like Nick Newell challenging and even winning are among the reasons why this sport is so loved – you can never tell what you're going to get in a fighter.
Newell's next project after XFC 21 was a series of stints in the World Series of Fighting, which saw him win four times in five events, with his knockout loss against Justin Gaethje marking the only time he lost in his professional career. After his final fight on October 17, 2015, Newell retired from professional fighting. At 29 years of age, he said that his body couldn't handle the stress and injury that fighting was inflicting. He closed his career with a 13-1 record.
Today, Newell is the head trainer at Fighting Arts Academy CT, where he himself once trained. While his professional fighting career may be over, he won't stop improving himself in his art, and training and inspiring the next generation of fighters to become the best they can be.
Here are some of his best moment: