Sylvester Stallone is worried, and for good reason. As a minority owner of UFC, the fact that their biggest cash cow is going off the rails is not something to be taken lightly.
When asked recently by a TMZ reporter what he felt about the recent situation with McGregor, he advised McGregor to sit down and tell himself "Okay, I've gone through a very rough time. I've been somewhat publicly humiliated. I'm at a crossroad in my life … I have to overcome an incredible opponent who seems invulnerable."
His arrest in Miami Beach last week after stealing and destroying a fans mobile phone was a particularly low point for the volatile star and he's going to need to make some serious changes to get his career and life back on track.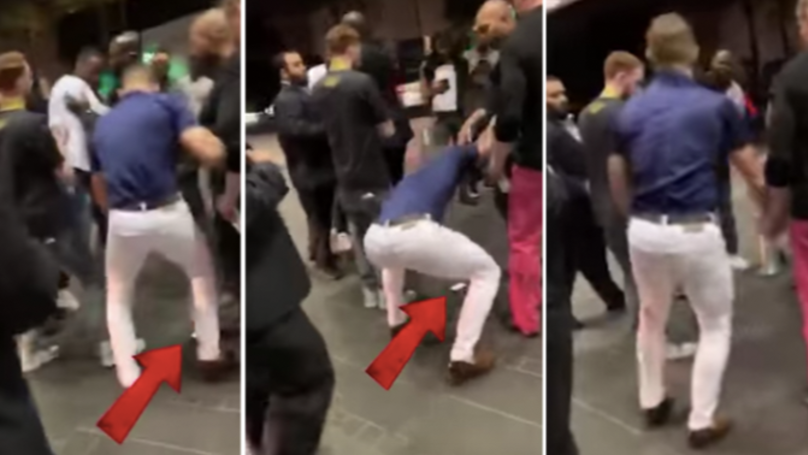 He was booked on suspicion of robbery and criminal mischief and later released on bond.
He says McGregor is at a crossroad in his life after the MMA fighter's latest arrest and an earlier loss to Khabib Nurmagomedov.
Nurmagomedov retained his UFC lightweight title with a submission victory over McGregor in October after which a brawl broke out with members of the Russian's support team arrested.
Stallone also thinks a rematch with Nurmagomedov would help with this fresh start. "If he can't overcome his fear and beat this man, I think it'll plague him for the rest of his life."
"This is a crossroad in his life," Stallone said of McGregor. "This is probably the most important one because if he doesn't live up to his ideal … if he can't overcome his fear and beat this man, I think it'll plague him for the rest of his life."
The fighter was charged in April 2018 with three counts of assault and one count of criminal mischief after police said he attacked a charter bus in New York carrying UFC fighters.
He later pleaded guilty to a reduced disorderly conduct charge.
What do you think? Does McGregor have it in him to sort himself out?