Apparently, Youtuber's fighting each other in an Arena is now a thing. While a lot of people would be quite happy to see certain personalities on the platform get punched repeatedly (we are looking at you Logan Paul), we weren't quite as excited to hear that the PPV profit was greater than any UFC fight this year. 
One featured 'fighter' in the YouTube Boxing Championship is the previously mentioned Logan Paul, who is clearly looking to do some damage control and win back popularity after a disastrous promotional stunt last year involving him filming a suicide victim in Japans notorious Aokigahara forest. He was ripped apart by the worlds media and it looked like he would not be able to recover in the eyes of the public. His opponent was KSI, a British Youtuber with equally questionable morals.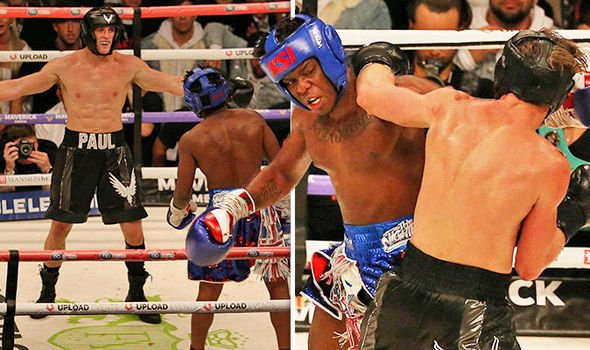 The Fight took place at the Manchester Arena and despite our lack of enthusiasm for the event, it has to be said that it was an impressively executed spectacle. The two stars combined fanbase of 37 Million ensured that not only would the arena sell out, but the Pay-Per-View sales went through the roof.
The build-up to the fight featured trash-talk that would have given McGregor a run for his money, as well as Dis-tracks to ramp up hype for the fight. If you don't mind bleeding from the ears, you can check one out here:
All in all the entire event was a masculinity contest, although the fighting itself was no act. Each fighter clearly gave his all. Blood was shed, but in the end, the result was a lackluster draw. Whether this was intentional, to help facilitate a rematch, remains unknown, but considering a second event was written into KSI's and Paul's initial contracts, we aren't fully convinced this wasn't a setup. Considering the 2 made an estimated combined total of around $190 Million, it is no surprise that they would milk this for all it is worth.
The question remains if this fighting platform becomes the norm, what type of audience will it attract? It has the media circus of Wrestlemania but with unscripted fighting, so will it attract people who have a genuine interest in martial arts or is it reserved solely for those who follow the personalities in their other media activities.
Did you watch the fight and if so, what was your impression?