That loud, sharp shout that you hear when watching martial arts movies is not just for show.
Sure, it adds to the atmosphere of any movie as Jet Li flies through the air fist first or Tony Jaa dishes out another knee to the kidneys, but this shout or scream 'kiai' is more than theatrics, it has meaning, and power behind it…supposedly.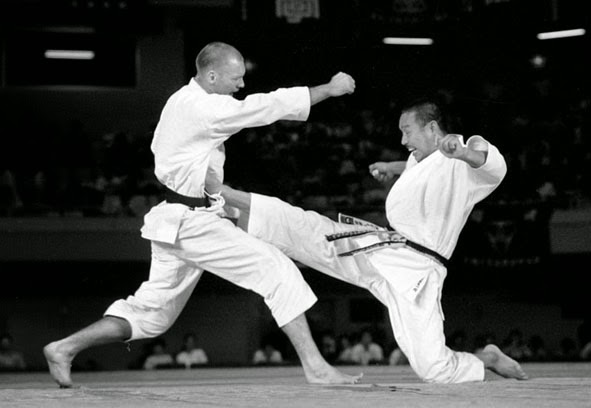 The scream, which Japanese martial arts such as karate, Kobudo, kendo, and judo, refer to it as Kiai which can also mean breath. In Korean martial arts they call it a Kihap and in Muay Thai, they use an onomatopoeic word Aish. Whatever way it is said, the shout, scream or exhalation has three main purposes.
The forced and trained exhalation of breath helps both focus the attack (distracting the brain from focusing of fear or over thinking the attack) while also exhaling carbon-dioxide from the body, increasing oxygenated blood flow.

Too many masters, the shout also helps harmonize the ki energy externally, as opposed to internally.

The sound is designed to act as a declaration of your fighting spirit, and your internal desire to win in a fight. It can be used to intimidate your opponent or just give yourself some reassurance or rally other fighters in your vicinity if you happen to be fighting in a group.
The term Kiai is a compound of the word "ki" meaning energy, and "ai" which is an emphatic marker in the Japanese language. The Korean version uses the word "hap" which means to join or harmonize.
However, there are some traditions that have re-internalized this shout, bringing it within the body as a voiceless projection, known as kage no kiai.
Other more biological reasons for the shout also exists. As it is usually delivered in one sharp "hai" or the two syllable "Hiyah", the shout should emanate from the diaphragm instead of the throat. By using the diaphragm to shout, your stomach tightens and your core muscles tense, helping protect your inner organs with a stronger barrier.
Yet despite the many benefits surrounding the shout, which can be both offensive and defensive, many kung fu styles and other combat sports such as boxing and wrestling have all but given up the practice. Part of the reason is due to the different attack stances that these fighting styles use. Karate and other traditional Japanese martial arts often have sharp, quick attacks, while boxing and more western sports utilize longer, more drawn out attacks that just don't fit with such a shouty action.