The co-founders of the Centra initial coin have just been arrested under charges of fraud, and their project is being taken down by the Securities and Exchange Commission.
The prepaid card company that has been backed by Floyd Mayweather, and musician DJ Khaled, was attempting to provide an alternative to VISA and MasterCard for digital assets and cryptocurrency.
The US however has taken strong action against the co-founders Sohrab "Sam" Sharma and Robert Farkas, after they were found to be orchestrating a fraudulent initial coin offering (ICO) that raised more than $32 million from thousands of investors last year.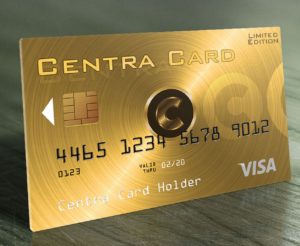 The pair claimed that they were raising money to help build a suite of financial products and offered a card that would be backed by Visa and MasterCard that would allow users to instantly convert cryptocurrenies into US dollars. It sounds too good to be true…and sadly, it was.
In reality, the SEC alleges that Centra had no relationship with either financial platform, and the pair were also found guilty of creating fictional biographies that convinced investors to believe in the project.
The pair were arrested as they were trying to board a flight out of the country, which basically proves their guilt.
Luckily, no charges are being brought towards Floyd Mayweather and DJ Khaled as they are believed to be simply hired as hypemen for the project. Looks like Mayweather may need to stick to real money, as we can't believe that he would take a fight's winnings in the form of crypto either so why invest in a card that offered such ludicrous ideas, regardless if they were all lies or not!