It's Saturday night down the pub and you and your friends are asking questions that nobody knows the answer to. Can pigs look up? How many beers fills up a stomach? Can you kill a man with just one punch?
Well the jury is still out on the pigs, and the last time I tried to count how many beers it took before I was full, i forgot what happened. However, we can help you with the third – can you kill someone with just one punch? We hope to find out…
Crime statistics in the US or the UK are limited at best when it comes to a specific question like "who was killed by a single punch to the head." It's not a nice matter either, because for the few cases this has been recorded (spoiler alert: yes you can kill with one punch but it's very rare) the 'killing' part has been very unintentional.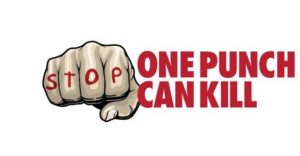 According to a pressure group called One Punch Can Kill, more than 80 people have died from just one punch in the UK over the last decade, but again, the details of many of these incidents are unclear on whether there was any other punches thrown before or after the killing blow. Once case in the UK saw a many killed after just one punch severed an artery in his brain.
However, this pressure group exists because they are trying to educate people on how dangerous one punch can be if executed in a certain way – and no, before you ask, this information is out there to help people stop themselves from punching someone, not for those wanting to become the next expert at the five point palm exploding heart technique.
To punch someone fatally, you need to aim for the brain. The force of impact can cause veins to rupture in the brain which may inhibit processes like breathing or the heartbeat and cause the victim to die from asphyxiation or a heart attack. Even a punch that just knocks someone out can run the risk of killing them as they could stop breathing or choke on their tongue. Another way that one punch kills end up happening is when someone is punched and they fall and bash their head on something.
Now, although this last paragraph reads a bit like advice rather than a deterrent, we must insist that we are just giving you this information so you can settle that question at the bar once and for all.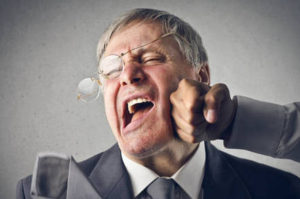 In some cases, the death is not because of the punch itself but due to some other underlying symptoms that leaves the victim susceptible to brain trauma or due to other head injuries (like hitting their head on the side of a sidewalk) and not from the punch itself at all.
Education is a bit part of the One Punch Can Kill pressure group, who insist that most of the times the fight was over something silly. A pub fight, a mugging, disagreements between friends. These incidents are usually easily and safely resolved, if fists are not raised. But if the punches come flying, your best self-defense is to escape the situation or to not punch back – because you could end up in a morgue or in the docks…it's up to you.