A horrible scene has emerged from Brazil after a professional Brazilian Jiu-jitsu black belt man was killed following a road rage incident in São Domingos do Maranhão.
The footage of the incident has been released online and has raised many questions in the BJJ community about the appropriate use of the martial art in situations like this, which can result in death.
29-year-old Guma Epfane Vasconcelos was shot in the head twice after an altercation with an unidentified man who was driving a motorbike. Although the beginning of the incident was not caught on camera, the end did.
 Vasconcelos parked his white sedan car and approached the man on the bike, clearly both parties were angry about something. Although the video has no recorded audio, it was clear that both men were aggressive towards each other. Vasconcelos, a black belt BJJ practitioner, can be clearly seen using his stances and stepping-in techniques to threaten the bike driver who then revealed he had a handgun.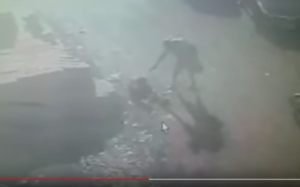 Unafraid, Vasconcelos continued stepping into the gunman, despite his efforts to push Vasconcelos away. Sadly, the altercation ended after the gunman opened fire on Vasconcelos, who fell backwards onto the floor. While he was laying on the floor, the gunman shot two rounds into his head, got back on his motorbike and drove away.
The video has sparked a large amount of debate online and in the BJJ community, with many asking whether Vasconcelos' ego got the better of him, and being a black belt in BJJ gave him the courage to continue the attack. Maybe he thought he could successfully disarm the man, or intimidate him enough to win the argument – but from what appears to be a simple road rage incident, many suggest it just wasn't worth it.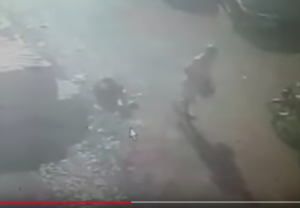 BJJ teaches people how to fight, grapple and most importantly defend themselves in the ring and out in the street. For BJJ practitioners the world over, the techniques learned are invaluable and when caught in a dangerous situation, then they can mean the difference between life and death.
But when the aggressor begins to back away and your self-defense turns into self-offence, the paradigm shifts and things can only get messy.
BJJ is as much of a weapon as a gun, and in the wrong hands it can be deadly to either a rival or yourself, as we saw this week. To not understand the importance of self-control and knowing when to back down (ego or no ego) are the number one most important lessons any martial artist can learn.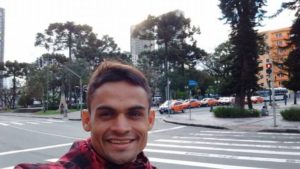 What any professional BJJ master or instructor should know, and should teach their students, is that the best way to use BJJ in a situation like this, is to not use it.
Vasconcelos had many options to diffuse the situation and just walk away, and although we cannot be sure of what was said or the exact reason for the two men to argue on the roadside that day, the results are sadly clear as day.
What if Vasconcelos had not turned into the aggressor, and what if he had backed away after the gunman tried to escape himself? Many people forget that turning down a fight is not cowardly, but intelligent. After all, self-defense is about self-preservation – and if the best way to defend yourself is to walk away, then do it.
Sure, there may come a time where either way you will die and in that case, we are all for using your BJJ or martial arts training to fight for your survival. You're held hostage or it's a terrorist attack – use it and at the very least you will die a hero or be successful and live to see another day. But if you can escape the situation and remain alive, then always go for that option first.
The number one lesson that BJJ teaches is how to run away. Incidents like this are no laughing matter. A 29-year-old black belt BJJ expert died today, leaving family and friends behind with no chance to say goodbye. We didn't know him, but it is always sad to see anyone killed over such a trivial matter, especially someone with so much skill and future.
The gunman has yet to be identified, and of course the fight ended with the most deadly aggression out there – a execution style shot to the head – and that we can all agree on was the most evil thing that could have happened that fateful day. But we must ask ourselves, and check our own egos in situations like these and defend ourselves not against attackers, but against ourselves.
The video can be seen below, but we must warn you that some may find the footage disturbing.