The old KGB fighting style, Systema, is making a comeback in both Russia and their neighbouring countries after a revival swept the country, giving way to some of the best Systema trainers idolised like times gone by.
Systema, which simply translates to 'the system' in Russian, is a little-known combat style that can be traced back to the medieval times, but more recently adopted by the KGB and Soviet Spetsnaz – the country's old special forces.
Focusing on hand-to-hand combat, this martial art style emphasizes grappling and weapon disarmament and emphasises the importance of a special level of calmness that can be used to manipulate attacker's strikes to turn them back towards them, calm and effortlessly.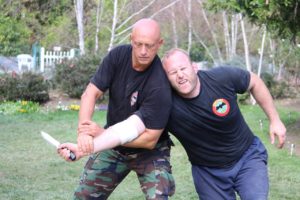 The combat style is designed with self-defence in mind. There is a lot of slapping and swaying as the two fighters eye eachother up and work out their next moves. Fighters are trained to discard ego, fear and tension in the heat of combat so they can open themselves to 'the system' entirely – focusing on what exactly needs to be done in the face of an attacker without any distractions. In its purest form, Systema has no belts, grades of titles, although these days in the competitive world they have had to adopt a ranking system.
In training, practitioners must first do some yoga to loosen their bodies and relax their minds. Balancing and posture exercises are also done to prepare the body, and a number of combat style practices like combat rolls and sparring takes up another hour – before any Systema has even started.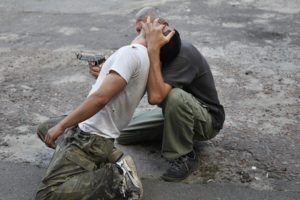 Systema must not be confused with Sambo, even though they share many similarities. Systema is ideal for operating decisively and discreetly in the heat of a war or in busy urban environments, while Sambo is designed to be fought in a ring.
Systema has found pillars; breathing, relaxation, body position and movement. The fighting style of Systema aims to disarm and direct attacks back at the attacker, using their momentum against them. There is a large amount of pressure point application, and weapons are not brought to the fight but can easily be stolen or deflected from incoming attackers.
If you want to know more about Systema, check out this documentary below:
Although still on the fringes of the martial arts world, Systema is seeing a revival in recent years thanks to the growing tensions between East and West and an increase of escapist fantasies held by many men in Russia today.