This name is often one that invokes love in many Brazilian Jiu-jitsu fans and is heralded as one of the greatest influences on the development of the sport since his integration in the late seventies.
We are talking about no other than the legend, Rolls Gracie. Known as the father of modern jiu-jitsu, he not only brought BJJ into the 20th century but also was the famed teacher of some other BJJ greats such as Rickson Gracie, Carlos Gracie Jr., Royler Gracie, and Romero Cavalcanti.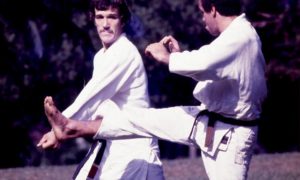 Raised by his uncle, who was dismissive of the sport, to begin with, Gracie got involved with martial arts at an early age. As a young person, he was passionate and dedicated to success. While visiting New York, Gracie met with wrestling coach Bob Anderson and quickly became hooked with grappling…excuse the pun.
At this time, much of BJJ was based on a style of defensive grappling to sap opponents of energy before entering into a submission. Gracie however, brought a more aggressive style to the table which helped fighters become more well-equipped to fight and defeat opponents. A philosophy of aggression was created and it would end up being paired with jiu-jitsu traditions to create what BJJ is today.

At the time, Brazilian jiu-jitsu did not have truly formalized competitions that drew the best grapplers on a regular basis, and Gracie thought that high-level competition would benefit the martial art. By the time he was a trainer, he was already teaching his students in the ways of judo, wrestling, sambo and other martial arts that use grappling in order to develop their skill set far beyond normal realms.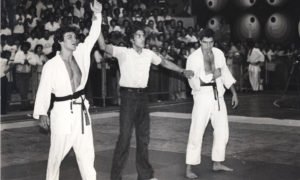 A new BJJ was being born as he trained, and the style of BJJ was forever altered after Gracie had blessings from the grandmaster at the time, Helio Gracie.
This was a family movement, and Gracie was bound to make even more moves if it wasn't for a very unfortunate hang-gliding accident that claimed his life in 1982, at a tender age of just 31.