As a martial artist, you've become involved in a unique discipline that few people outside of the field will truly understand at a deep level. Naturally, that means there are things that only you and your fellow martial artists will get! Let's name a few things that only martial artists will understand.
Making healthy choices and not feeling like you're missing out
Being a martial artist is a commitment to many things, from the spiritual to the physical, and that includes making sure that your body is in tip-top shape as part of your lifestyle. So when you see your buddies going out drinking or gorging on fast food, and you decide to pass, it's not surprising that you don't really feel like you're missing out on anything!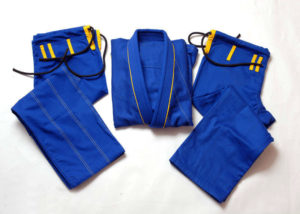 Your drawers are filled with training clothes
A couple of outfits are all you need to mix and match for the daily grind and whatever events you have to go to. But training? Nah, that needs at least a couple months' worth! When you open your dresser drawers and cabinets and find that your comfortable training clothes vastly outnumber your casual wear and dressy attire, you know you've really into martial arts.
Feeling tired but excited for the next round
There really is nothing like a good training session or fight. The rush of feel-good chemicals after a great workout is enough to keep you coming back for more. This is why even when your arms feel like lead and everything hurts, you still look forward to the next session!
Always staying active – even when you're supposed to be relaxing
Sitting and relaxing for hours might be a welcome prospect for many people, but not for you! It just feels…wrong not to be constantly in motion. So even when you're on that planned vacation, or resting over the weekends, you still feel the urge to keep training and practicing your moves. You're not alone!
You know what we're going to ask, right? Come on, what have we missed? What are some other things that only TRUE martial artists will get?