The final UFC fight card of April is fast approaching, seeing Lightweights Edson Barboza and Kevin Lee go head to head in the main even that triumphs a division filled with talent, power and fresh new faces this year.
The two fighters have similar life stories, both growing up obsessed with fighting. "I started doing a Muay Thai social project," Barboza told Bleacher Report in an interview in 2012. "This project was especially for needy children who didn't have any money to spend. So, I started to do it when I was eight-years-old…I used to like to go there every Monday, Wednesday and Friday nights after school. I couldn't wait to do Muay Thai, and to be learning new punches and kicks. I think since the first time that I kicked on the bag I wanted to be a fighter."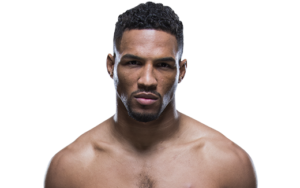 Barboza made his first professional kickboxing debut at the age of 18, with an incredibly high number of victories given his age and size. Since then he has becoming engrossed in the world of MMA, finally leading him to the ever growing and popular world of UFC.
Lee had a similar experience growing up, despite some time living on the streets. As a young boy at school, he quickly rose to the top of the mixed martial arts training club that used the science classroom as a makeshift gym. He was nicknamed the toolbox by his assistant coach Carl Barnes. "He had a lot of tools in his toolbox. His slide move was his go-to move, and he was a tough kid who didn't back down to any challenge," said Barnes in a recent interview. In later years he spent some time on the streets before working his way back into the ring, all the way to the UFC Main Card this April.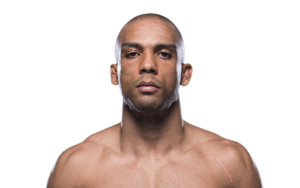 Next Saturday, April 21st, sees the Main Card fights take place in Atlantic City, New Jersey and here is the lineup:
Main Card (10 PM ET, FS1)
Edson Barboza vs. Kevin Lee
Frankie Edgar vs. Cub Swanson
Chase Sherman vs. Justin Willis
David Branch vs. Thiago Santos
Brett Johns vs. Aljamain Sterling
Daniel Hooker vs. Jim Miller
Preliminary Card (8 PM ET, FS1)
Alex Garcia vs. Ryan LaFlare
Magomed Bibulatov vs. Ulka Sasaki
Siyar Bahadurzada vs. Luan Chagas
Corey Anderson vs. Patrick Cummins
Preliminary Card (6:30 PM ET, Fight Pass)
Aspen Ladd vs. Leslie Smith
Merab Dvalishvili vs. Ricky Simon
Tony Martin vs. Keita Nakamura