Muscle memory is a common phrase that people go to to explain why they are so good at martial arts, and although this sweeping term often is misused, it is a useful way to help contextualize what is going on in your body after hours and hours of training. Through repetition of a set of muscular actions, that muscle (or group of muscles) will eventually react to a stimulus in a predictable and reliable way. It is as if those muscles have 'remembered' what to do and the movements become automatic. But in reality, it is still your brain doing the work and many argue that it's not muscle memory at all, but just regular memory that skips your conscious side to get shit done. As Master Onion from Parappa The Rapper might say – muscle memory it's all in the mind!
Our muscles are controlled by our motor system (the brain, neurons and muscles) and when we want to move a muscle the brain send a message to those muscles and asks them to contract. Repetitive patterns like walking or blinking eventually become unconscious actions, controlled by the brain but with no conscious input needed.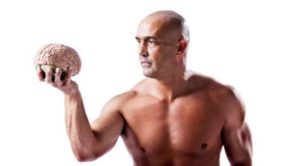 When we learn a new skill or a new fighting style in the gym, this is what can happen too. Right right left enough and you'll do it without thinking. Just one order from your conscious brain and bam bam bam, right right left in perfect succession. Other skills take a lot longer to master, and some are just impossible to master to such a degree, but that all depends on what type of communication exists in your brain as an individual.
In reality, fighting techniques are more likely related to motor memory than muscle memory but we won't bore you with the science. The truth of the matter is, is that everyone who learns martial arts has some degree of muscle memory after they train for long enough, and this has two major benefits.
Firstly, although you (on the most part) have to consciously think about that next strike, once the order has been made your body can react in a split second without you having to think. Secondly, it frees up conscious space for you to begin learning and mapping another strike or technique that can then one day become an unconscious action too.
In martial arts, the quicker you can attack the better. So if your muscles are poised to go, then you'll have nothing to get in the way of that perfect strike, each and every time. There's a reason that repetition is so important in martial arts.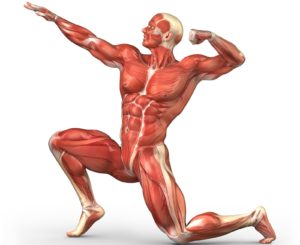 Just remember, to have good muscle memory, you need good muscles so don't forget leg day and hit the gym hard to energize those guns of yours and get practicing. Repetition is one of the pillars of martial arts too, so relish it and don't resent it, your muscles will be proud and you'll find yourself using techniques efficiently and spontaneously in the ring, further improving your game no end.