This bizarre combination of people, places and martial arts have, thanks to the randomness of the universe, all become related this week as North Korea cancels a Taekwondo performance set to be held at the Vatican, with the Pope invited to watch.
With the current political changes happening on the Korean Peninsula, it appears that many events that may have gone on without anyone noticing are making headlines as media sources across the world try to decipher the strategies and intents of the North Korean leader Kim Jung Un as he strikes peace with the South in what is a first for the secretive nation.
Tensions are still rife as this event cancellation demonstrates. The Taekwondo performance was to be held by the International Taekwondo Federation (ITF) – an international organisation set up by North Korea. However, in a brief letter to the South Korean-led World Taekwondo federation (WT), the north outlined its decision to cancel the event following the recent US-South Korean military games known as Max Thunder.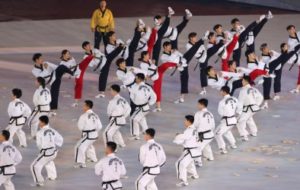 The event was to be held in the Vatican on May 30 in front of dignitaries including Pope Francis. The performance would have involved both North and South Korean practitioners.
The event was proposed to the two Korean nations by a Vatican representative who visited South Korea for the PyeongChang Winter Olympics in February 2018. Seeing the two countries join together to form one unified Korean team, they suggested the two countries should continue the trend and bring a troupe of Taekwondo performers to the Vatican in the run up to the WT's Taekwondo Grand Prix event that is set to be held in Rome on June 1st to 3rd.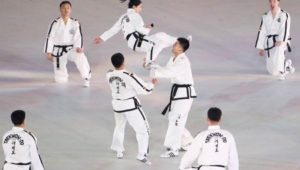 Following the Max Thunder military games, US-North Korea relations broke down as the North claimed the US were still provoking them, despite massive efforts by the otherwise secretive country to halt their nuclear programme which included inviting the world media to witness the destruction of one of their nuclear research centres.
However, there is a chance the event will still continue as according to the South Korean embassy in the Holy See, the North and South Taekwondo federations have yet to officially inform them of the cancellation.
The joint North, South Korea Taekwondo performance would not have been the first, with the South Korean side traveling to the North Korean capital of Pyongyang in April to perform, and they also performed during the opening and closing ceremonies of the world championships in Muju, South Korea last year.