Jailhouse Rock, also known as 52 blocks or 52s is a collective term used to describe the fighting styles the evolved out of the US penal institutions…or in layman's terms 52 hand blocks is basically a martial art created out of prison house brawls.
If anyone has watched Prison Break, you'll known how brutal prison fights can be. All that testosterone, all those rivals, all those hidden stashes – they all provoke and annoy even the most well behaved inmate. First brought to light by martial artist Dennis Newsome (who worked as the fight choreographer on the movie Lethal Weapon), this jailhouse fighting style was brought out of the depths of the cells and into the public eye.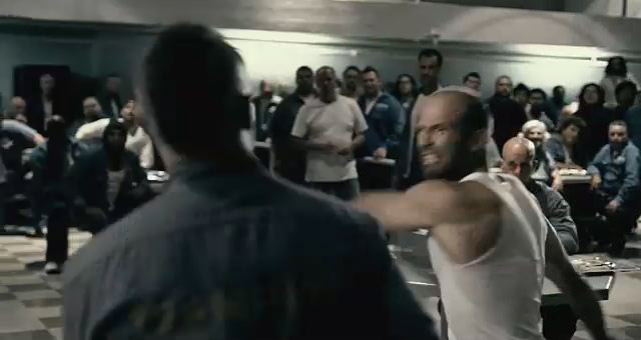 Its name, 52 hand blocks most likely is a nod to the prank card game 52 card pickup, where a whole deck of cards is thrown to the floor, with the gullible victim ordered to pick them up. The similarity between this prank and the fighting system lies in the fact that both cases rely heavily on trickery. It is no surprise that a prison based martial art plays dirty.
However, before you jump to conclusions that this 'martial art' is just a mix of brawls that some journo has called a fancy name to get people to read his headlines, think about this. It is said to follow fighting system adopted by slaves who were brought to the Americas. Author Thomas Green has been quoted saying that "these methods survived into the present by being taught in prison, where they remained a black method of defense, in a country in which racist courts and penal laws created a system of de-facto slavery."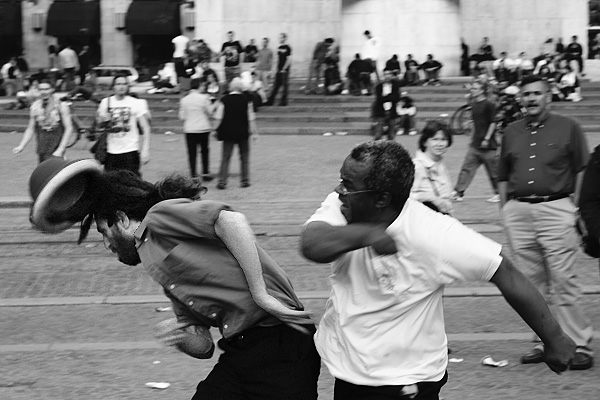 For a time many did think it was a made up, fantasy martial art (typical white repressive behavior), until a book called Street Kingdom: Five Years inside the Franklin Avenue Posse penned by Douglas Century documented the existence of 52 hand blocks for real.
The many philosophy of the fighting style is the utilization of your surroundings. In prison, there is little in the way of 'weapons' available unlike out in the free world, so things like walls, doors and tables became key components. It also, unsurprisingly, focuses on how to defend against shiv attacks.
It could be described as a dirty version of boxing or kickboxing, where dirty tricks like trips and groin shots are fair game. It follows a form that resembles African and European bare-knuckle fist fights, including cutting and head attacks that aim at knocking opponents out. Elbows, hammer fists, knees and headbutts are also commonplace. The movements are characterized by a lot of cunning and trickery, hence the name.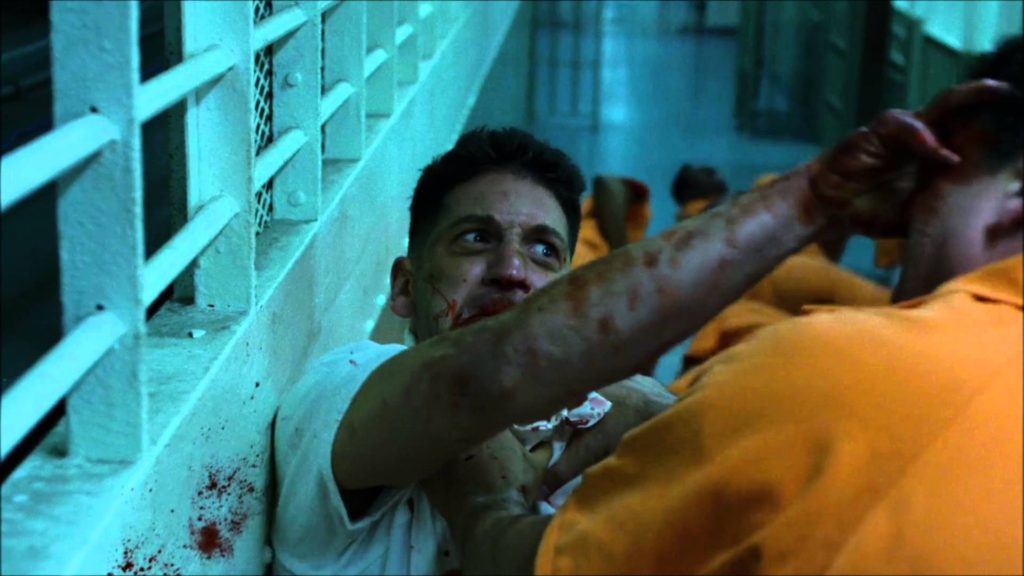 It is dramatic, dangerous and violent. One of the most well-known moves (although hard to actually execute) is the "kiss move" where the fighter claps his forearms together to trap a jab, kisses the trapped fist of the opponent and throws it back to them.
Yet despite it existing for hundreds of years, 52 card hands is becoming less popular as more modern fighting styles that are now combining many fighting rules are becoming more popular. MMA is a perfect example – in reality it is not much different from 52 card hands, but those who are trained in it have an awareness of other moves, making trickery a lot more difficult to execute in the cellblock.