He wouldn't stop until he got a Black Belt….
There are two types of people in this world; The type who will invent as many reasons as possible as to why they can't achieve something, even though from a viewers standpoint, they have everything in their favour; able-body, health and the finances to make it happen, but the mindset just isn't there.
The other type is people like author, painter and poet Christy Brown, who became a major success in his field despite the fact that Cerebral Palsy left his body completely paralysed apart from his left foot, which he would use to write his manuscripts, pencil wedged between his toes.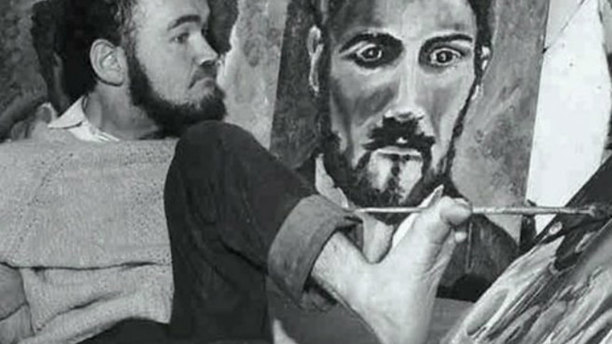 More recently, another man also dealing with Cerebral Palsy is putting us all to shame because on June 8 he will earn a black belt in Taekwondo. Antonino Bussa from Staten Island has a much milder case than Christy Brown, but because it has greatly weakened his lower body, it has not been an easy road to accomplish what he has.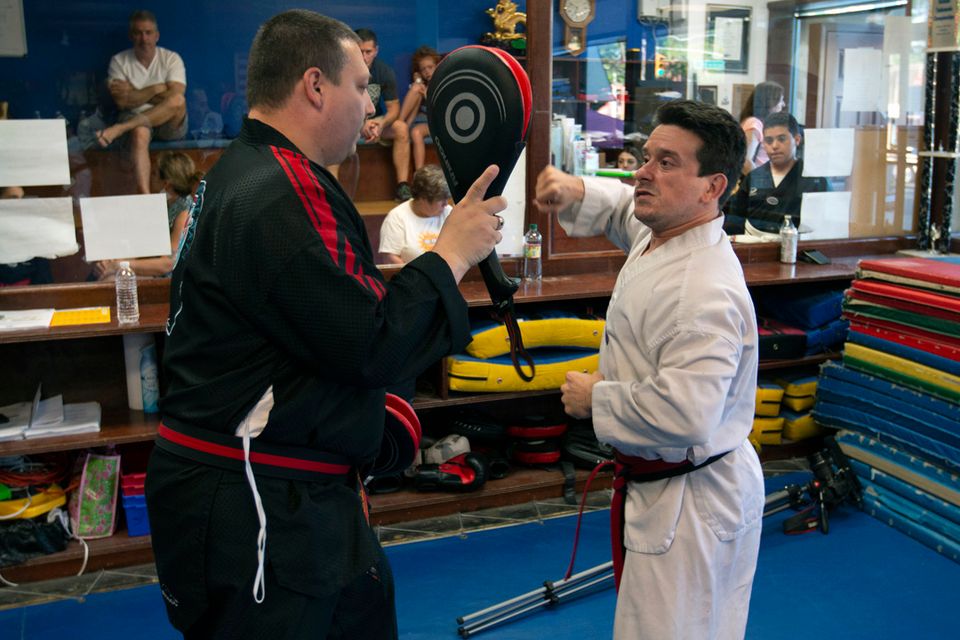 "It was hard for me, but I said to myself 'I have to show that I have perseverance. I have to keep going in life,'" he said.
To receive his black belt, he will need to perform three board breaks, and three knife defenses. But during a recent training session, he was able to perform the required moves without much difficulty, so his masters are confident he will be able to earn his black belt.
It has taken him 3 and a half years and a lot of willpower to get where he is. "He has a great attitude. He never gives up," his instructor at Island Martial Arts says. "He has a very high will to learn and to try things." This admirable work ethic has also helped him achieve a Bachelor of Arts degree from St. John's University, a Master of Education degree from the College of Staten Island and the respect of everyone he comes in contact with.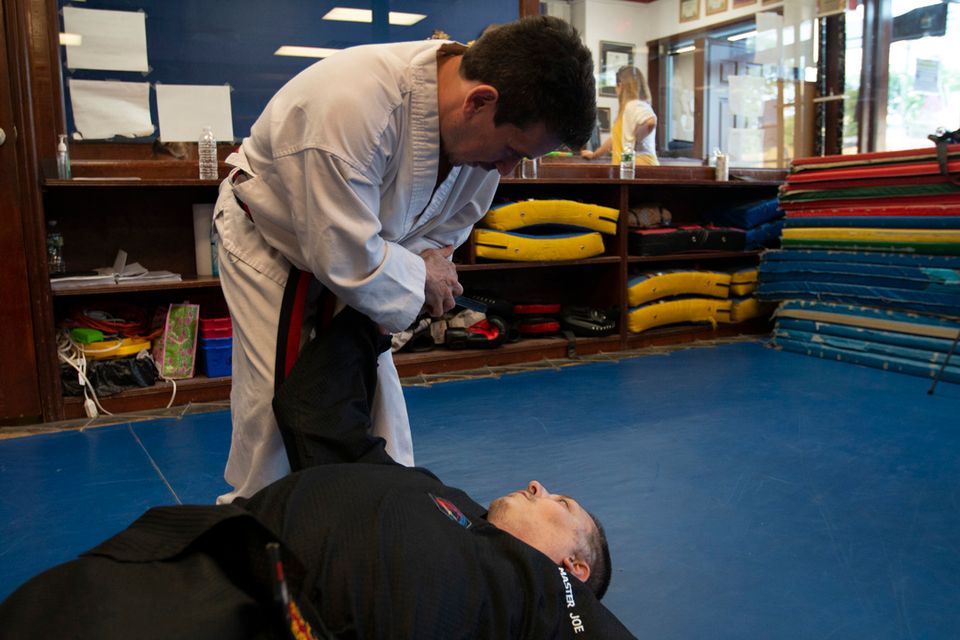 Antonino is not stopping with just a first-degree belt either; he's aiming to go for second-degree soon after, and who knows how much further, since this guy seems unstoppable.
So, when you are at home, feeling lazy, debating whether to go and train, or if you are there but are reluctant to go another round, or stretch further or attempt a move you are not confident with, keep Christy and Antonino in mind and just get the hell on with it!