Roughly 2,000 people attended the first officially sanctioned bare-knuckle fight on US soil since the late 19th century. Promised a bloody, violent fight, they were not disappointed as they were treated to three hours of bloody fists and broken noses, despite one fight lasting just 18 seconds before a knockout was declared.
This Pay Per View fight at Bare Knuckle FC, held at Cheyenne Ice and Events Centre, Wyoming, was hailed as the beginning of a new brutal era of fighting in the US, with other states soon to follow suit in authorizing fighting with bare fists, something that was outlawed back in 1889.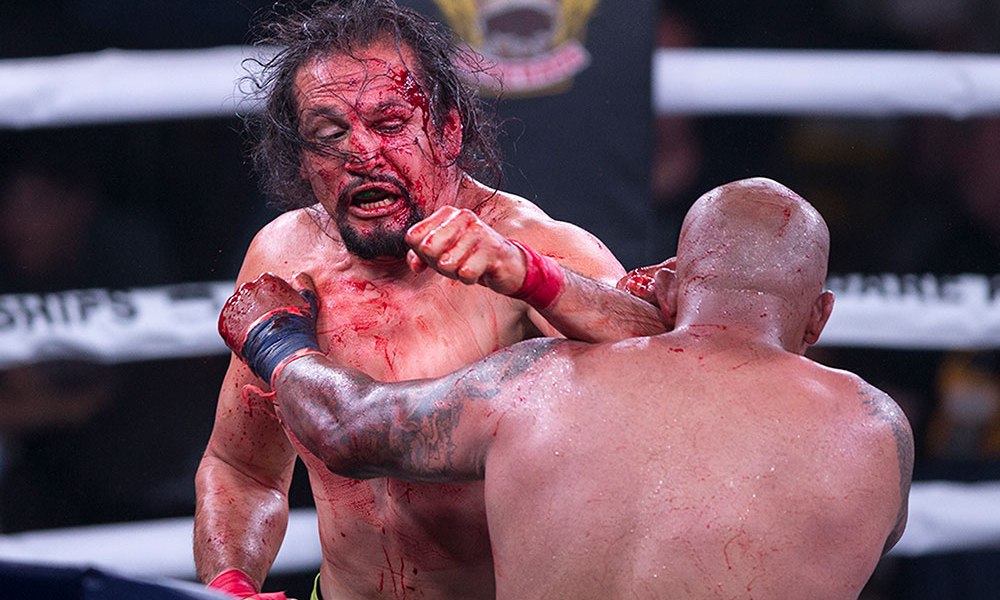 "I really feel like this is the start of something," said BKFC President David Feldman. "I really do."
We expect the fighters felt something too given the number of damaged faces we saw!
The BKFC fights were unlike anything we had seen for a while, applying both modern and old-school rules to the ring. No kicks, elbows or knees were allowed, just like in traditional boxing, however, clinch fighting was tolerated, if not encouraged, which was much like MMA rules.
The ring was circular and resembled the rings seen in London, but the five rounds only lasted two minutes each as to encourage a faster pace and more fighting. Each hand was wrapped in a cloth that was to be no thicker than one inch, resulting in fights getting bloody early and often.
One of the best fights of the night was between Joey Beltran and Tony Lopez who fought hard and long for the full five rounds. By the end, both men were covered in blood and so exhausted they could hardly stand. It was Beltran who won on points in the end, but he paid with his face that was so damaged he was rushed to the medical tent to receive two rows of stitches on his face following a large hematoma.
Check it out here
Not all fights were as entertaining, however, with one major fight ending in just 18 seconds! Blood had almost no time to start flowing before Sam Shewmaker felled Eric Prindle with a single right hand that ended the fight with a straight knockout.
Bare Knuckle boxing veteran Bobby Gunn also added to his score that now sits at 72-0 undefeated after a 41-second fight against Beato Costa Jr. who soon went down as Gunn finished him with a thumping punch to the head. Watch it here
Some people are calling the fight fixed, what is your take on it? Was Costa just off form or was there something fishy going on?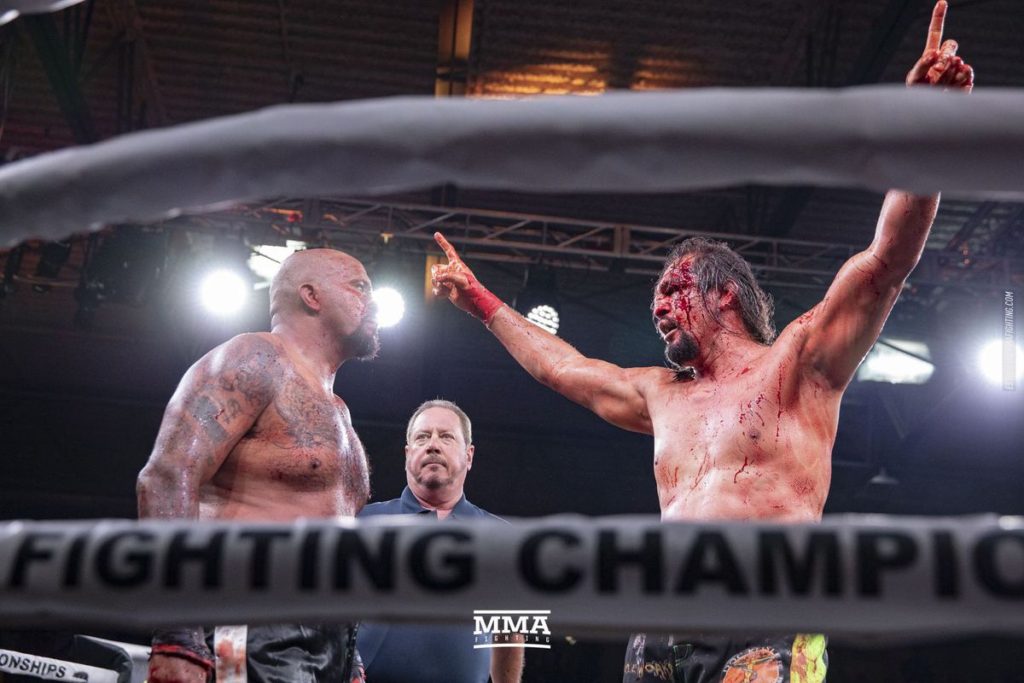 Another disappointment was that of the main event – Ricco Rodriguez vs Lewis Rumsey. This lackluster fight did continue over the five rounds but both fighters were sluggish and more concerned about their faces being broken than winning. As a result, almost no blood was flowing by the end – the only fight of the night that managed it – bringing many boos from the crowd.
The next Bare Knuckle event is tentatively planned for September this year, but all depends on how many people ended up paying the 30 dollars for PPV.
Official Bare Knuckle FC 1 results:

Ricco Rodriguez def. Lewis Rumsey via unanimous decision (50-45, 50-45, 48-47)
Joey Beltran def. Tony Lopez via unanimous decision (49-45, 49-45, 49-46)
Bec Rawlings def. Alma Garcia via TKO (doctor's stoppage) – Round 2, 2:00
Sam Shewmaker def. Eric Prindle via knockout – Round 1, 0:18
Bobby Gunn def. Irineu Beato Costa Jr. via knockout – Round 1, 0:41
Johnny Bedford def. Nick Mamalis via TKO – Round 2, 1:41
Reggie Barnett def. Travis Thompson via unanimous decision (50-45, 50-45, 50-45)
Maurice Jackson def. Dale Sopi via TKO – Round 1, 1:10
Estevan Payan def. Omar Avelar via knockout – Round 1, 1:57
Arnold Adams def. D.J. Linderman via TKO (doctor's stoppage) – Round 2, 2:00