Manny Pacquiao, a world champion in a whopping eight different weights, has told the press that his next fight will answer a recurring question – should he continue fighting or not?
The game changing fight is set to take place on 14th July,  2018, against welterweight boxer Argentine Lucas Matthysse. The WBA welterweight title fight is the first fight Pacquiao has taken part in since losing to WBO welterwight champion Jeff Horn last July.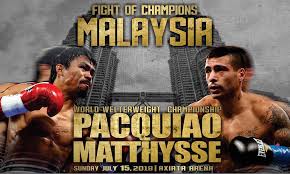 For Pacquiao, the question is a serious one. After a number of serious losses, he is questioning his own ability in the ring, saying that "if my body does not respond anymore, why am I pushing myself?"
For him, this fight will answer that very question.
What is clear is that if Pacquiao loses, then that is it. He will no doubt throw in the towel and retire as a hero that failed to hold his glory. If he wins, then that may be just what he needs to kick start himself back into the game as a professional boxer and possible champion once again.
Pacquiao is said to have replaced his long-term trainer Freddie Roach with Buboy Fernandez in preparation for the fight that will take place in Kuala Lumpur, Malaysia.
His opponent, 35 year old Matthysse, has won 36 of his 44 fights by knockout. For Manny Pacquiao, this will be his 69th professional fight. Regardless of the outcome however, fans emplore Pacquiao to pride himself on his past achievements as the first boxer in history to win world titles in four of the original eight weight classes of boxing – flyweight, featherweight, lightweight and welterweight.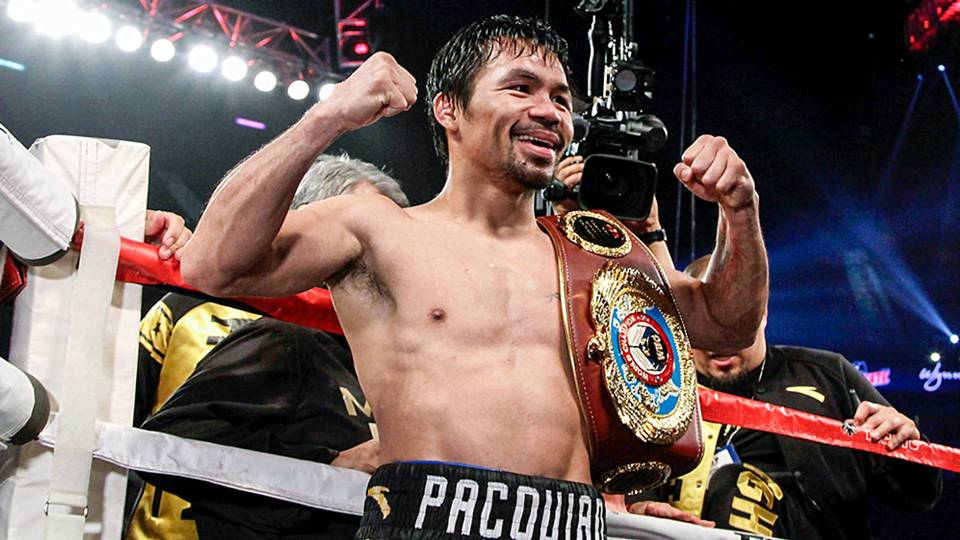 Pacquiao began to fall from glory when he was beaten by Floyd Mayweather in Las Vegas in a fight that was, at the time, described as the most lucrative fight in history. Although fans and supporters still cheer him on to this day, that defeat signalled a downward spiral for the boxer who obviously took the beating to heart.
Yet despite all the talk about retiring if he loses this upcoming fight in July, Pacquiao has hinted at a possible rematch with Mayweather in the future. Mayweather retired after beating MMA favourite Conor McGregor last August, so perhaps if Manny Pacquiao loses this fight there may come a time where a rematch of the retirees is scheduled.
Until then, we will have to sit back and wait to see what happens. Filipino Pacquiao, who is now also a colonel in the Philippines Army, is set to enter the ring this July 22nd, and we are all eager to see the result. With bated breath, we must hold out for another two months almost, so in the meantime make sure to follow the fighting hero on Instagram and get the latest updates.