Not to be mistaken for the nickname of your long lost uncle, Arnis is in fact the national sport of the Philippines, also known as Kali or Eskrima. These three interchangeable names for the same localized martial art that emphasizes weapon-based fighting with sticks, knives and blades, has more recently been joined together to be known as FMA (Filipino Martial Arts). But names aside, the only name one should really know when talking about FMA Grandmasters is that of Arnis Grandmaster, Crispulo Atillo.
Few people in the world can truly be called a grandmaster of Arnis. Many now study the updated and modernized FMA techniques that draw from all three traditions, and few have actually studied with a true Filipino master. But for Atillo, his journey to grandmastery began from a young age, and today he is still hailed as the best grandmaster of Arnis in the Philippines, and despite his growing age, he still hits the martial arts studio every day to train an ever new following of fighters who may one day take his place as grandmasters themselves.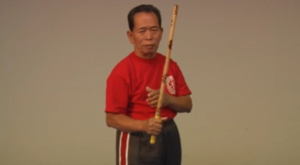 Although skilled in martial arts already, training with his father who was a member of the resistance against Japanese occupation – both narrowly escaping capture on several occasions. During that time, despite the ongoing struggle, competitive fights were still held and it was during these war-filled years that Atillo first witnessed the skills of Arnis legend Venancio "Anciong" Bacon. Fighting in a ring with another fighting hero of the time, Teodoro Saavedra, the young Atillo was inspired to train, and at age 14 he first began formal training with Bacon himself in 1952.
Inspired by the Balintawak style of Arnis, which utilizes a range of long, medium and short-range fighting techniques, Atillo focused his efforts into studying the original style – with dreams of becoming a grandmaster that were finally fulfilled. After the war was over, Bacon was the only surviving balintawak master, and Atillo was his number one student.
Crispulo Atillo perfected the single-stick style of Arnis, which leaves the free hand to help control the opponent's stick. In Arnis, the stick is held vertical and directly in front of the face – working as a defense while the fighter swivels from side to side to block incoming attacks. Atillo is also the world expert on sparring – today teaching courses based on stick-to-stick and stick-to-hand drills that he is so famous for. During his professional career, Atillo was also famed for his simple but reliable footwork and stances, which he claims to be the most important part of fighting.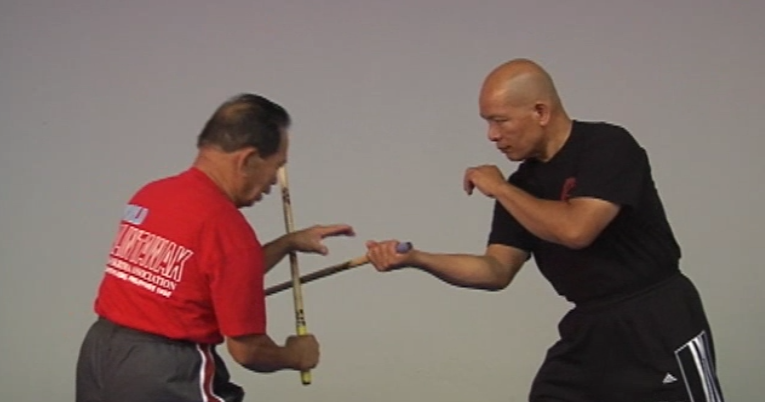 What elevated Atillo to his grandmaster position was, apart from the intensive training with the world expert Bacon, his fights in the professional ring. Going head to head in full-contact fights with some of the biggest names in Filipino Martial Arts, he often removed all protective gear, choosing to clash sticks in a more bare and traditional way.
In 1983 he fought with the legendary doce pares grandmaster Ciriaco "Cacoy" Canete which was known as the 'deathmatch'. The violent fight ended in controversy after both sides claimed victory after less than one minute fighting and was a career-defining fight for Atillo.
Today, aged 80, Atillo still trains new students interested in learning the ways of Original Saavedra Style which has been named Atillo Balintawak Eskrima in homage to the techniques and great mastery of Atillo. Described as a Filipino Martial Arts legend on his official website, you can still click and book training sessions in groups or one-on-one with this incredible grandmaster. According to his website, "Private and Semi-Private classes enable Grandmaster Atillo to focus on an individual's needs and teach Atillo Balintawak Eskrima in a step-by-step manner that will optimize their learning. Grandmaster Atillo's sense of humor and passion for teaching make each training session an enjoyable and rewarding experience."
One thing is for sure, this grandmaster is legendary. With incredible skill, power and technique, his fighting style obliterates any chances of defeat, even given his age. Just check out this video to see what we mean.