For those of you who know Choy Li Fut, the play on words must be getting annoying by now but for us it never gets old! This awesome form of kung fu that was adopted by heroes like Bruce Lee, is one that stands out from the crowd. In his book, Between Wing Chun and Jeet Kune Do, Lee gave Choy Li Fut high praise, describing it as "the most effective system that I've seen for fighting more than one person because it is one of the most difficult styles to attack and defend against."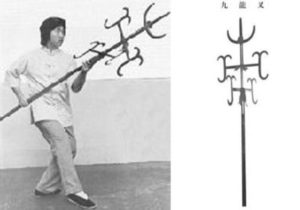 According to Lee, Choy Li Fut was the only style of kung fu to travel to Thailand and not be defeated by Muay Thai – an incredible feat when you think about it. So what makes it so effective?
Well, apart from the name being awesome and so hilariously mispronounced, it rules the world as one of the best strike based martial arts. The stances are slightly lower than other martial arts, and a designed for movement. Fighters hold their torsos at an angle, displaying more shoulder than chest to their opponent which helps lessen the area of which they can be hit and also increases their chances of dodging successfully. If you are still confused, just picture Wing Chun and then think about the exact opposite of that – they couldn't be any more different if they tried!
That didn't really help did it…meh, just bear with us.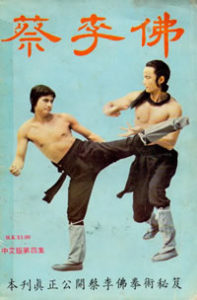 Choy Li Fut uses several types of hand strikes, such as the fist, the open hand and the ominous sounding 'claw attack'. The art also utilizes kicks (which is why it was so good against Muay Thai) and the Long Fist and Buddhist Palm boxing styles are taught under this school too.
In training, Choy Li Fut focuses on stances first off and attacking techniques second. Today, over 250 forms of Choy Li Fut can be practiced, all differing slightly from the original which was developed by found Chan Heung in the early 1800s, who took forms and arts from three different major influences before bringing them together as one.
Check out this video to see it in action:
As in other martial arts of a similar background, weapons can also be used in Choy Li Fut. The Nine-Dragon Trident is unique to the art however – a weapon with hooks and blades designed to shred anything that it comes into contact with.
:Legend has it that the name Choy Li Fut came from a time someone was being attacked by the Nine-Dragon Trident and screamed "HOLY FU*K" in a stereotypical Asian accent. Because just look at that thing!