Ip Man 4 is hitting our screens in the not too distant future, and people are going crazy. Not only will we see the legendary Donnie Yen bust some moves fighting his new rivals, but we will also be blessed by the hunk and martial art genius of British actor Scott Adkins.
In a recent interview, Adkins said that he is "extremely excited to report that I'm currently in China shooting Ip Man 4 with the great Donnie Yen who I have been a huge fan of since the 80's. Donnie personally asked me to play this part and for sure you guys won't be disappointed, especially with our action director being the legendary Yuen Woo Ping. I consider the Ip Man films to be modern martial arts film masterpieces and it's an honor to be part of director Wilson Yip's vision."
Donnie Yen has been somewhat attributed to the growing craze of Wing Chun, after thousands more people joined gyms and began training in the now very popular martial art. Today, he is one of Asia's most bankable actors. From the original Ip Man (Ip being the alternative Romanized version of the Chinese family name 'Yip'), to the last installment Ip Man 3 with co-star Mike Tyson – the series has taken on a trend to invite the best western martial artist and actor to join the posters alongside Yen.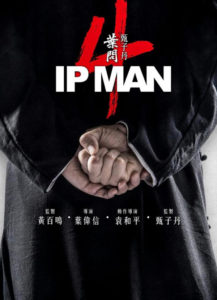 Wing Chun is the main fighting style adopted in the films and has inspired hundreds of thousands of people to learn the martial art. A recent report in the South China Morning Post introduces an old man known as Sam Lau Kung who was inspired by the Ip Man back in the 1070s.
According to legend, Ip Man was a Chinese martial artist and Wing Chun grandmaster. Born to a wealthy family in the late 1800s, he grew to be the best Wing Chun practitioner in Hong Kong, and eventually adopted in a number of trainees that followed his every lesson, every stance and every whisper to become the next generation 'Ip Men'. He was known as the man who brought Wing Chun to Hong Kong.
Ip Man, the movie, hit the big screens in 2008 and was based on the life of this Ip Man. Donnie Yen had the privilege to star as the man himself, which led to the film winning best film at the 28th Hong Kong Film Awards in 2009. What we are really excited about is the fact that Jackie Chan is now on board and there will be a massive fight scene between him and Yen. Get your popcorn ready, this is going to be epic.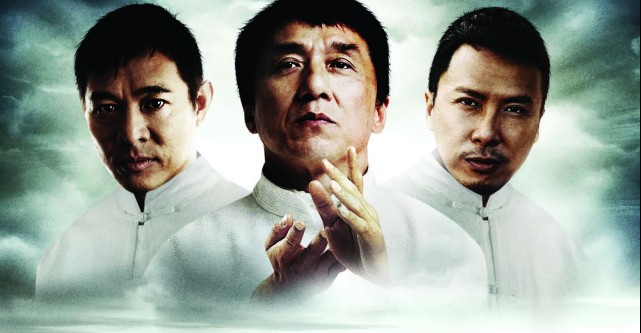 In recent years, Donnie Yen has been cast in three box office hits, Ip Man 3, Rogue One: A Star Wars Story and xXx: Return of Xander Cage. He also signed a lead role in the video game movie adaptation of Sleeping Dogs.
If, like us, you cannot wait for the next instalment of the amazing Ip Man, then enjoy this movie poster that Donnie Yen shared on social media to whet our appetites.