American actor Wesley Snipes, best known for his lead role in the Blade series (1998 – 2004), attributes a lot of his fame and acting prowess to the long and interesting relationship he has had with martial arts.
 Although earlier roles in films such as New Jack City (1991) and White Men Can't Jump (1992) did not require as much martial arts display as his later movies, Snipes already was a professional martial artist after training since the age of 12 and earning a 5th dan black belt in Shotokan Karate and a 2nd dan black belt in Hapkido. He also has training in King Fu, Brazilian Jiu-Jitsu and Kickboxing.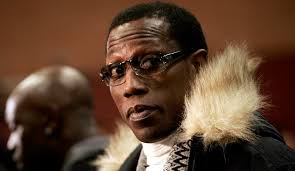 Snipes attributes martial arts to teaching him valuable life-skills that have put him where he is today. In an interview with the Calgary Sun, he said that "They are what taught me how to deal with adversity in my life. You have to endure and overcome so much physical pain to learn these moves that you can apply the same principles to life experiences. I was a small child. I matured late. It made growing up in a tough world even tougher. I started out using martial arts training to defend myself, so my style is traditional martial arts mixed with Bronx street fighting."
Once a successful actor, Snipes focused on more martial arts based roles and when the opportunity to film the movie Blade came around Snipes jumped at the challenge. Today, his role as a day-walking vampire hunter is by far his most famous role, in a movie that Snipes acted, produced and choreographed in for the first two movies of the series. Clearly, he is a man into his martial arts, given the various unique fight scenes that involve guns, swords, terrible 90s dance music and an array of whirlwind kicks and punches.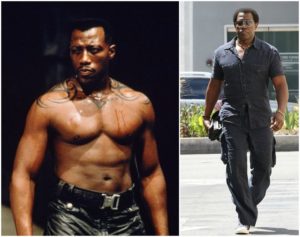 However, Snipes does shy away when asked about which styles he uses most in his movies. He is a maverick, and some people may not appreciate his lack of following traditional styles, but what he makes up for is some incredible fight scenes that almost appear natural and unrehearsed. Snipes often combines a number of very different traditions to come up with a unique style that then is attributed to the character themselves – quite clever if you ask us.
 Regardless of your love or hate relationship with the martial arts that Snipes brings to his movies, nobody can deny that he is one of the most entertaining and engaging fighters on screen even now. And we can all agree that Blade was one of the best movie series of all time can't we?