The most heavily promoted "Money In The Bank" match was with Ronda Rousey. This is the first time the WWE has had a woman as its biggest mainstream star. Although her fight with Nia Jax was not on last, it still was given the heaviest promotional push of the whole event. This was Rouseys' second televised singles fight and was of great importance to the WWE's long-term programming.
Her importance is even more impressive when you look at what she has had to overcome in order to get to the point where she has revolutionized women's MMA and looks set to do the same for women's wrestling. Rousey was born to be a fighter, having entered the world literally in a chokehold by her own umbilical cord. She almost died, suffered minor brain damage which resulted in her being unable to speak an intelligible word until she was 6 years old. It didn't get easier after that. Her Father committed suicide when she was 8. He was a paraplegic who, because of a blood condition, found out that he would regress even further to being a quadriplegic. This rough start in life followed through into her school life where she struggled and at some points had to be home-schooled. Things were not looking too positive for her until her mother, Annmaria De Mars suggested she take up Judo as a way to deal with her frustration.  De Mars was a Gold medal winning Judoka herself, so she started training Ronda in the fundamentals.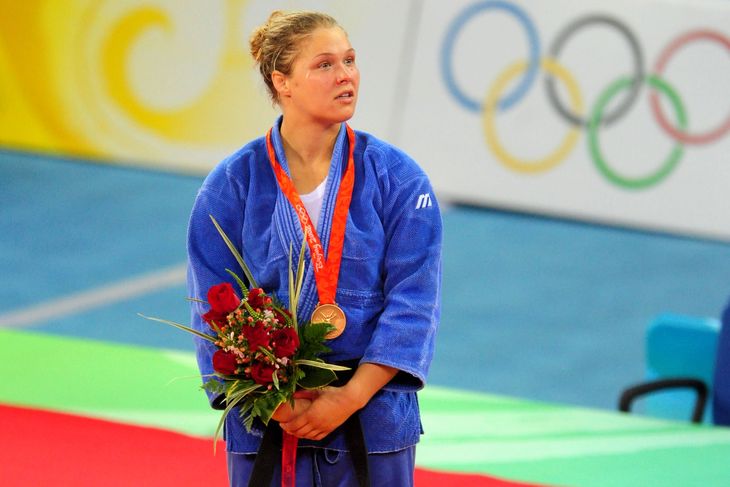 Rousey continued with Judo. At 16 she became the youngest American to earn the national No. 1 ranking in the women's half-middleweight division and at the 2006 Olympics, she got the Bronze medal. Shorty after she retired from Judo and went back to a normal life of Bartending and at one point lived in her car. Unsure of what her next step should be she joined the Glendale Fighting Club and in August 2010 made her amateur debut in mixed martial arts. The rest is, as they say, History!
There was some initial concern that the two fighters wouldn't perform well together given their lack of experience and also the fact that there was no interesting build-up to the event between Rousey and Jax, no McGregor/Mayweather media circus to get viewers engaged. Which didn't help matters since it was necessary for Rousey to look like a star and justify the exposure the match was getting. It is unusual for the WWE to just spring a match like this on people. Usually, there would be a huge build up of 2 different fighters over the course of months or years to the point that fans would be itching to finally see them clash.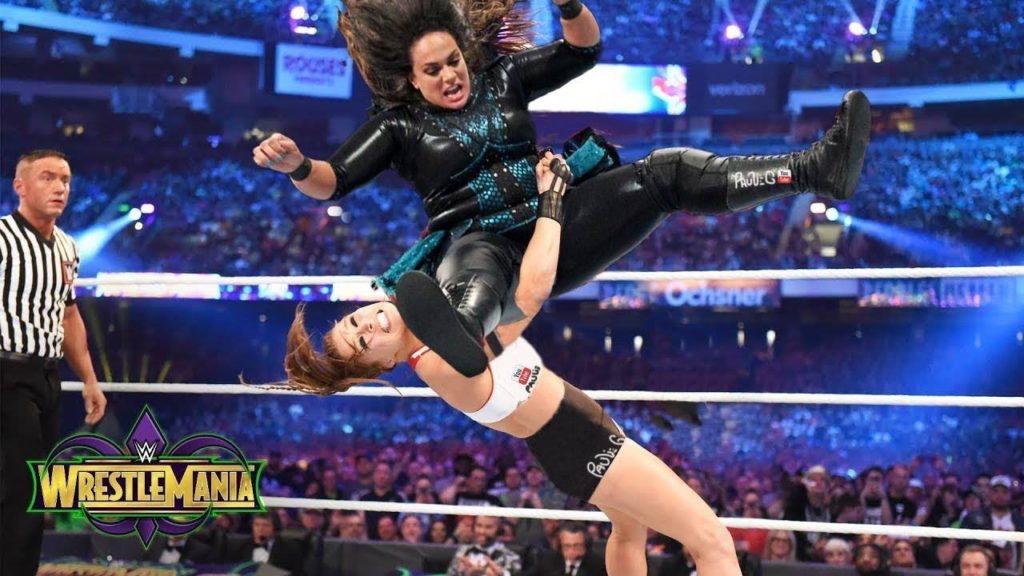 Her first televised match with WWE was a success, but the difference the first time was that she was sharing the ring with seasoned professionals who could easily hold the event together, whereas this time, she didn't have that luxury, it was all on her. There was also no tag-team to share the workload with. Jax was lacking experience, having only been in the business for 3 years, but the main issue was the fact that the event would expose Rousey's lack of experience which in turn would really damage her star power.
But while the match could have been a total trainwreck, in the end, these concerns were unfounded and Rousey exceeded everyone's expectations. She was amazing. Despite being smaller than Jax, after a shaky start she dominated, came across as a formidable wrestling star and seemed to make no mistakes.
The next step is Ronda Rousey against Alexa Bliss, who won by being a little bit opportunistic. She attacked Rousey from behind by smacking her with the Money In The Bank Briefcase after it looked like Rousey was about to get Jax to tap out,  then Bliss attacks Jax and becomes champion. The crowd was not particularly pleased with this outcome since a large chunk was Rousey's fanbase, but it does set things up nicely for a future Rousey/Bliss match. They now have the storyline and build up that was missing this time around; The Badass Rousey against the opportunistic Bliss.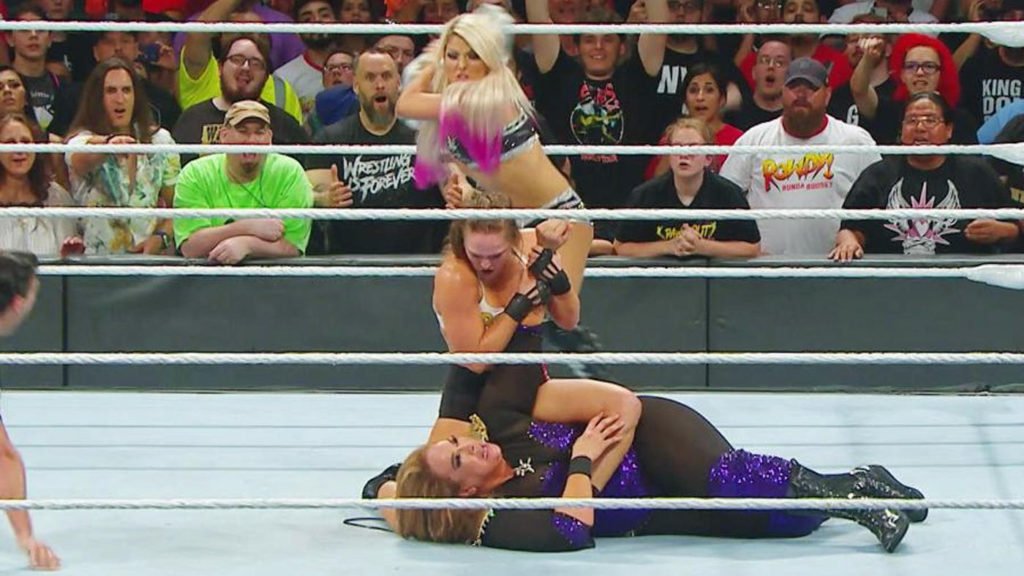 It is important that the WWE builds this into something big. Ronda Rousey has just signed a multi-year deal, so the timing couldn't be better. The fact that the WWE could bag such a huge UFC star definitely gives the company sports credibility.
While in the mid-90s the WWE treated its female talent as pure eye-candy, today they have become a forward-thinking organization, which may have a lot to do with Rousey, since the timing of their change in direction seems to have coincided with Rousey's meteoric rise to fame in the UFC. Now that they have one star, they will be required to make more female wrestling stars in order to have opponents for Rousey to fight against and increase the ratings. This is definitely a positive direction that female wrestling is heading in.
A few years ago female wrestlers being the Main Event at WrestleMania would have seemed highly unlikely, but it's very clear now that this is now a very realistic and not very far away goal, which Rousey can definitely take a lot of credit for.
In an interesting twist, Ronda Rousey got suspended the day after for attacking Bliss, who prodded her one too many times. While Rousey has obviously suffered repercussions, this has set a nice storyline in place for when the two meet again.
See the attack for yourself here: